The benefits of a double oven range are undeniable. Whether you often find yourself cooking large meals for friends and family, or you just want to be able to roast a chicken and bake a cake at the same time, a double oven range is the way to go.
Luckily, we're experts when it comes to testing ovens of all types, and we've got your back if you're in the market to double down on your baking, roasting, and broiling capacity.
So, without further ado, here are our five favorite double oven ranges available for you to buy today. For more information on any given range, click through to read our full review.
Updated January 05, 2018
If you're looking for a versatile cooking appliance, the Kenmore Elite 97723 freestanding electric range with a double oven is a pretty great place to start. It's split into two identical 3.5-cubic-foot capacity ovens—with true convection in each cavity—a temperature probe, a tri-ring burner, and a warming zone. Throw in five burners—each designed for a different purpose—and you've got an extremely capable appliance.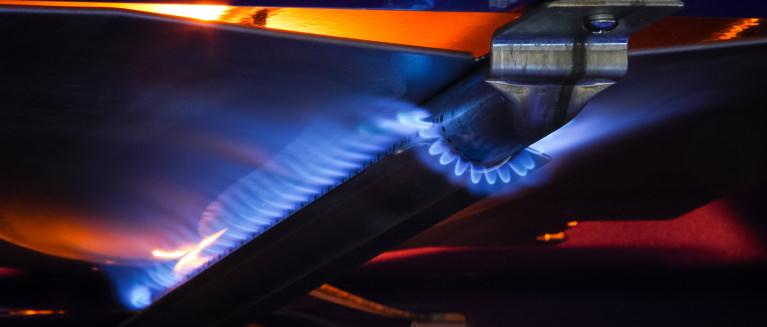 2
The 30-inch, 5-burner LDG4315ST double oven gas range offers 6.9 cubic feet of total oven space. The 4.3 cubic-foot bottom oven is equipped with LG's ProBake convection technology, which moves the heating element to the back and resulted in outstanding baking quality. Plus, both ovens can be cleaned in 10 minutes using LG's EasyClean Express cycle.
Where To Buy
$1,664.00
Home Depot
Buy
$1,709.99
Best Buy
Buy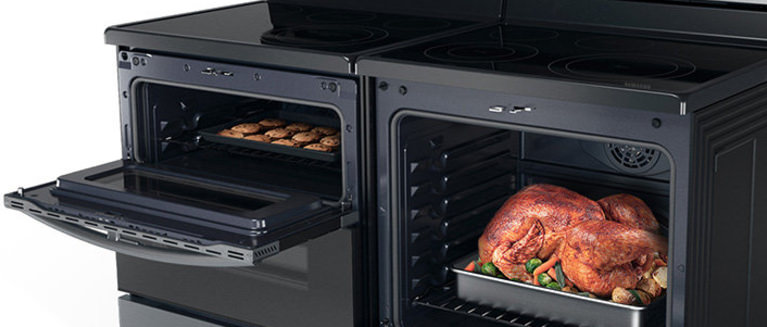 3
We love the Samsung NE59M6850SS/AA electric range with convection. Its Flex Duo divider means it's three ovens in one package: It can function as a large, single oven, or you can simply slide in the divider to convert it into two smaller ovens for baking two things at once. This model also offers WiFi for remote preheat, two powerful burners, great low-heat simmering, and some of the best roasting we've ever tested.
Where To Buy
$1,098.90
Home Depot
Buy
$1,099.99
Best Buy
Buy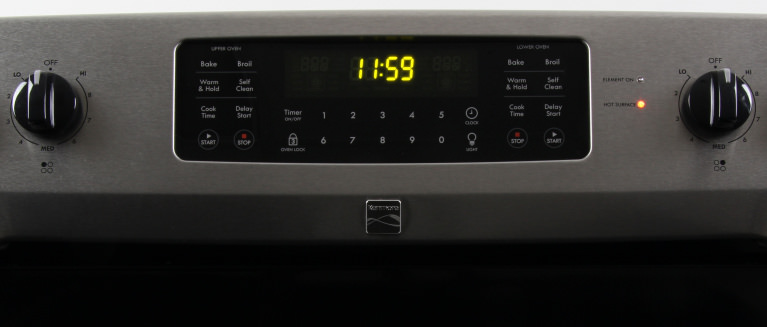 4
If you just want more real estate to cook with, then the Kenmore 97613 might be the perfect fit for your kitchen. Featuring two identical 3.6 cu.-ft. ovens and a plain, but capable, rangetop, the 97613 can handle most of your cooking needs. It doesn't break any new ground when it comes to looks, though. There's a nice touch of stainless steel, but otherwise this is a basic range that just happens to have two ovens.
Where To Buy
$1,199.99
Sears
Buy