Gas may be the pros' choice, and induction may be the (magnetic) wave of the future, but there's still plenty to be said for cooking with radiant electric heat. You can expect burners with an impressively wide temperature range, consistently excellent convection, and even heating across the board—great things to have if you enjoy spending time in your kitchen.
While the decision of which fuel to cook with might be out of your hands thanks to your choice of home, you still have some tough choices to make. There are dozens of electric ranges to choose from, but lucky for you, we've put enough of these cookers through their paces to make some strong recommendations.
If you're in the market for a new electric range, check out our top five picks. And for more information on any specific range, simply click through to read the full review.
Updated January 05, 2018
This freestanding Frigidaire Professional has the look of a slide-in and the performance of a much pricier range. The 30-inch rangetop can get both screaming-hot yet can be mild enough to melt chocolate, while the 5.1-cu.-ft. oven bakes absolutely evenly. We also appreciated extras like a storage drawer, bridge burner, griddle, and temperature probe. Visually, the stainless-steel finish is beautiful and smudge-proof.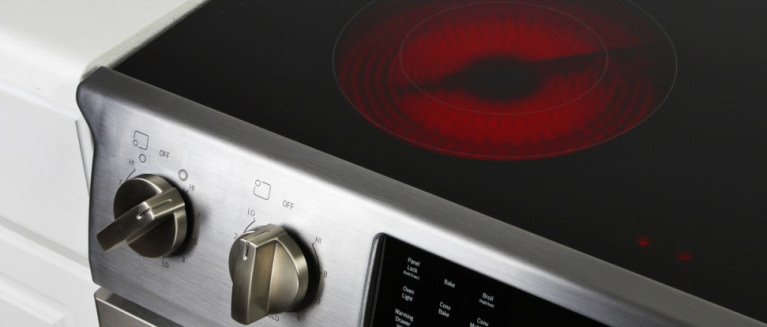 2
This 30-inch, all stainless range from Bosch feels sturdy and looks great, and we also enjoyed cooking on it. A $1,799 sale price may be high, but you're getting a lot of range. Since it looks like an upscale slide-in model but fits in the same cutout as a freestanding range, it's a great way to get more value out of a kitchen renovation.
Where To Buy
$1,889.99
Best Buy
Buy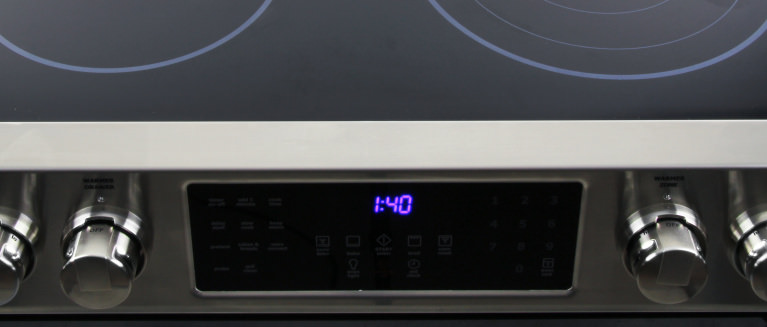 3
At a glance, the Electrolux EI30EF45QS (MSRP $2,499) electric freestanding range has a lot going for it: The design is clean and transitional, mimicking a slide-in look, and the electric rangetop has an array of great burners with a broad range of temperatures.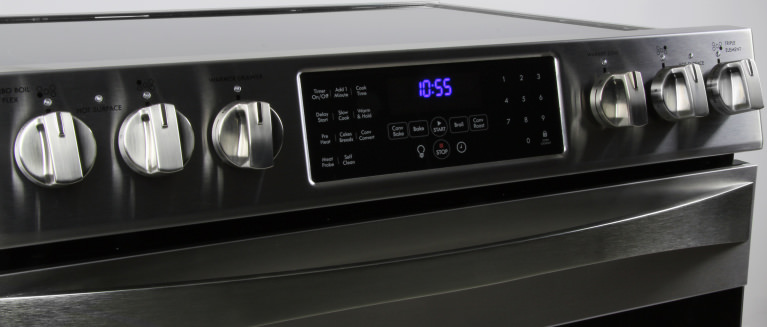 4
When we first saw the Kenmore Elite 41313 30-in. freestanding electric range last year, we were impressed. It's the latest in a growing number of slide-in style ranges that promise sleek looks and easy installation. In addition to its attractive appearance, it has a ton of different oven cook modes and convection, and bakes and boils like a champ. Our only concern is price. If you like it, wait for a sub $1,700 sale.
Where To Buy
$2,199.00
Sears
Buy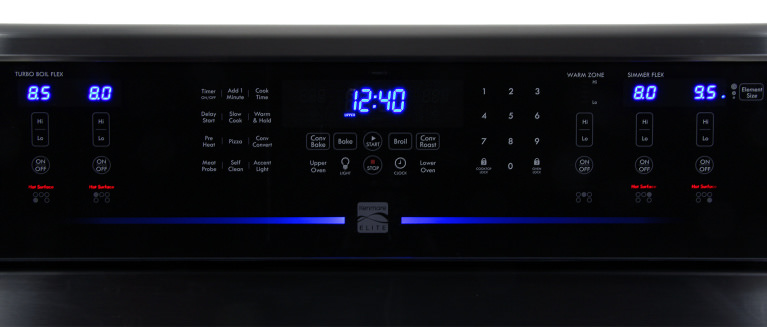 5
If you're looking for a versatile cooking appliance, the Kenmore Elite 97723 freestanding electric range with a double oven is a pretty great place to start. It's split into two identical 3.5-cubic-foot capacity ovens—with true convection in each cavity—a temperature probe, a tri-ring burner, and a warming zone. Throw in five burners—each designed for a different purpose—and you've got an extremely capable appliance.
Where To Buy
$2,199.99
Sears
Buy