For some, spending thousands of dollars on a range just doesn't make any sense. If you aren't a professional chef, you probably don't need any of the fancy features that lift prices to eye-watering levels. You just want an appliance that can reliably get dinner on the table. Luckily, there are plenty of ranges that fit the bill.
We've tested enough of these units to have a pretty good idea of what makes a particular range worth your time. Most of them won't be winning any design awards, but they still offer the performance to get you ready for a dinner party with your friends.
If you want to get the full scoop on a particular model, just click through to read our full review. Otherwise, here's a look at our lab-tested picks for the the best ranges under $800.
Updated March 14, 2017
"Never judge a book by its cover" is sound advice, but especially so with the AER5630BAW. This electric range has a rather uninspiring look with its all-white exterior and scant features, but it surprised us with truly excellent performance. It preheated in no time and our baked goods came out evenly browned. If your friends are more impressed with good food and smart shopping than a fancy oven, this'll do the trick.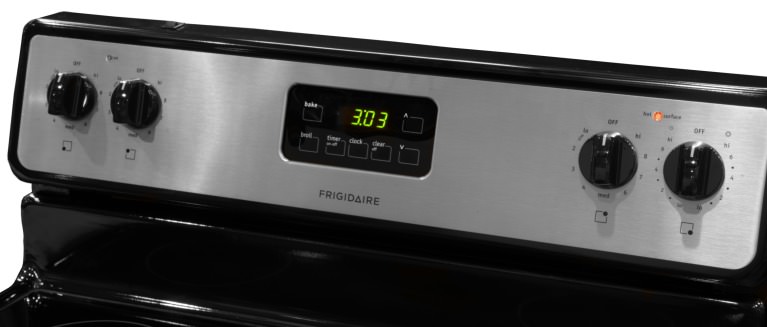 2
For under $500, this stainless Frigidaire is one of the easiest and most attractive ways to up your home's value. The FFEF3043LS foregoes most special features, but still manages to get dinner on the table in a snap thanks to speedy preheating time and overperforming burners. Throw in a shockingly inexpensive stainless-steel exterior and you've got an affordable way to class up your kitchen without breaking the bank.
Where To Buy
$529.00
AppliancesConnection
Buy
$477.90
Home Depot
Buy
$479.99
Best Buy
Buy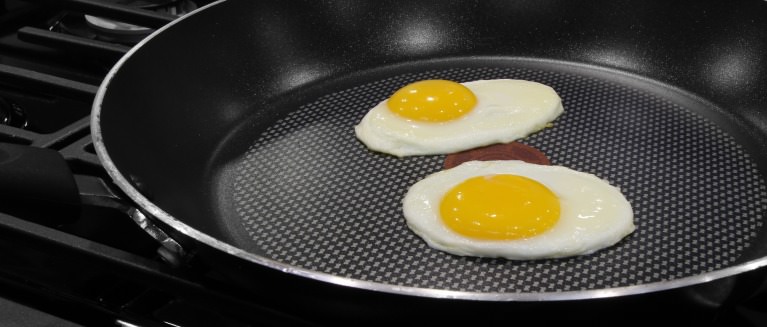 3
The Whirlpool WFG515S0ES gas range is great for those on a budget. With a retail price of $539, it boasts an excellent oven that's capable of great baking, plus a handy self-clean feature. The rangetop has all the temperature reach and speed you'll need. It features a stainless-steel front and sits flush with your kitchen cabinets for a seamless, modern look. This range is undeniably better than most budget options.
Where To Buy
$579.00
AppliancesConnection
Buy
$674.10
Home Depot
Buy
$549.99
Best Buy
Buy
$674.00
Lowe's
Buy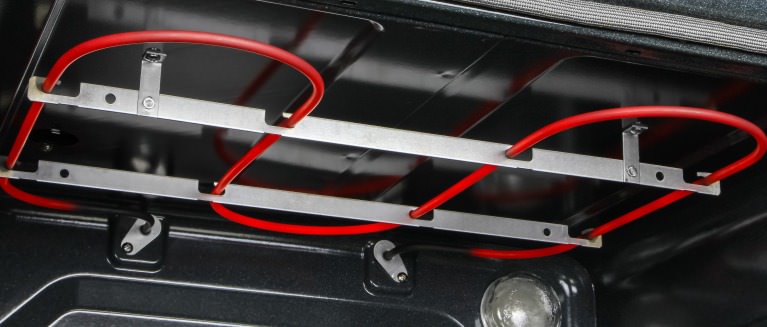 4
The Whirlpool WFE515S0ES electric range offers high quality cooking capability, an attractive, stainless exterior, and an array of features that cover all bases in the kitchen. The 5.3 cubic-foot oven bakes food evenly, and the 30-inch electric rangetop can reach high and low temperatures alike. There's no convection in the oven, but standard bake and two self-clean modes are each so effective that you won't miss it.
Where To Buy
$539.00
AppliancesConnection
Buy
$498.60
Home Depot
Buy
$499.99
Best Buy
Buy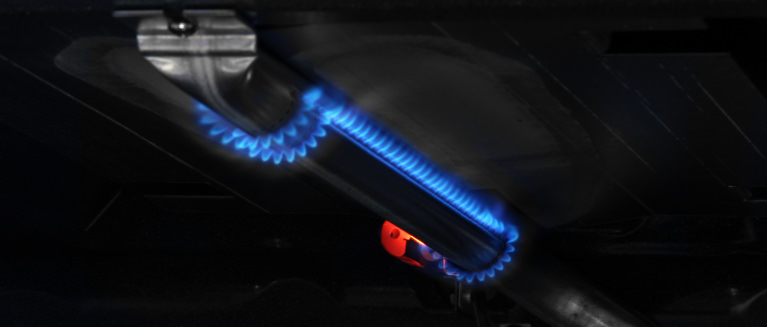 5
Plain to look at and simple to use, the gas AGR5630BDW is a good choice for those who want a range that simply excels at cooking food. Its performance wasn't the best we've seen, but with a retail price this low, you could do a lot worse. On the bright side, issues we experienced in baking were consistent, so some experimentation should allow you to compensate. It's a no muss, no fuss way to cook your food.
Where To Buy
$494.99
Best Buy
Buy