Generally speaking, your cooking appliance choices are dependent on the kind of fuel hookup your home came with. There's no denying the benefits afforded by induction cooking—including superior heat, temperature control, and efficiency—but gas has a certain old-school appeal that's hard to deny.
It's not hard to see why: Gas offers a more visceral cooking experience and the best visual feedback—so much so that induction range makers have taken to imitating the iconic gas flame. The choice of whether you get a gas range may be out of your hands, but that doesn't mean you're getting the short end of the stick.
With that in mind, here are the best gas ranges on the market today. If you want to know more about a specific model, just click through to read the full review.
Updated January 05, 2018
With the Samsung Chef Collection NX58H9950WS, you get beauty and brawn. The stylish yet functional stainless-steel design is the initial draw, but this range also heats quickly and cooks evenly, both on the rangetop and in the oven. And good news, Food Network fans: The added features are aimed at home chefs who might need, say, a wok grate more than a dedicated setting for reheating chicken nuggets.
Where To Buy
$2,799.00
Home Depot
Buy
$1,637.99
Best Buy
Buy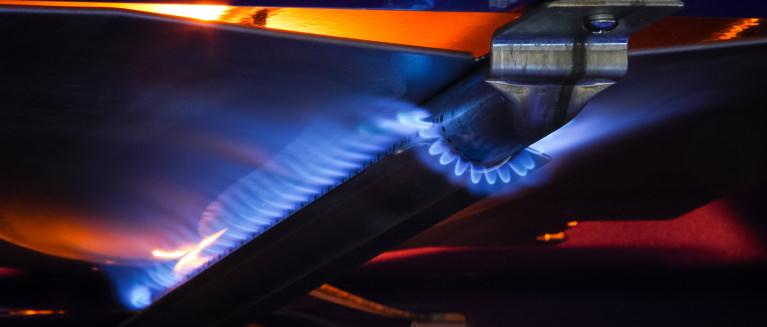 2
The 30-inch, 5-burner LDG4315ST double oven gas range offers 6.9 cubic feet of total oven space. The 4.3 cubic-foot bottom oven is equipped with LG's ProBake convection technology, which moves the heating element to the back and resulted in outstanding baking quality. Plus, both ovens can be cleaned in 10 minutes using LG's EasyClean Express cycle.
Where To Buy
$1,664.00
Home Depot
Buy
$1,709.99
Best Buy
Buy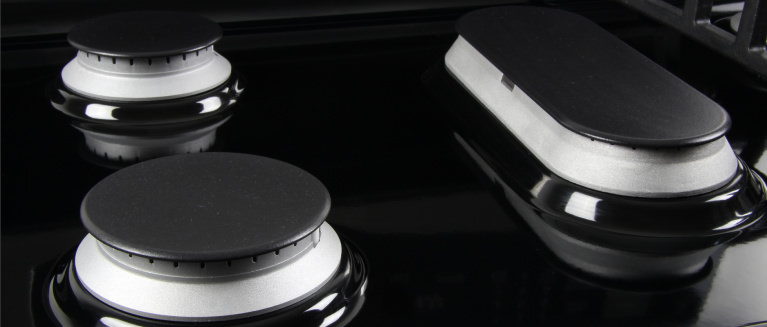 3
This innovative 5-burner, 6.3-cu. ft. freestanding gas range features LG's new ProBake system, which moves the heating element to the rear and adds a powerful fan. That means more even baking and faster preheating. The range also sports features like both steam and pyrolytic cleaning. Throw in versatile and powerful burners, and you end up with one potent package.
Where To Buy
$1,331.00
Home Depot
Buy
$1,199.99
Best Buy
Buy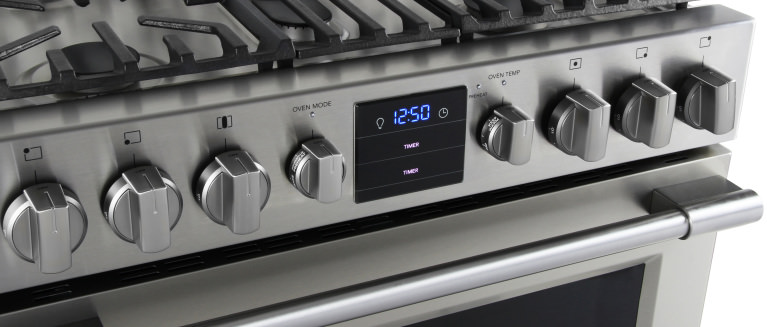 4
The Frigidaire FPGH3077RF freestanding gas range has a sleek slide-in aesthetic, complete with a stainless steel finish and continuous cast iron grates. In testing, we discovered it has an excellent and spacious 5.1 cubic-ft. oven, but a mediocre 30-inch rangetop. There are lots of oven functions, a dual timer, a meat probe, and an included griddle.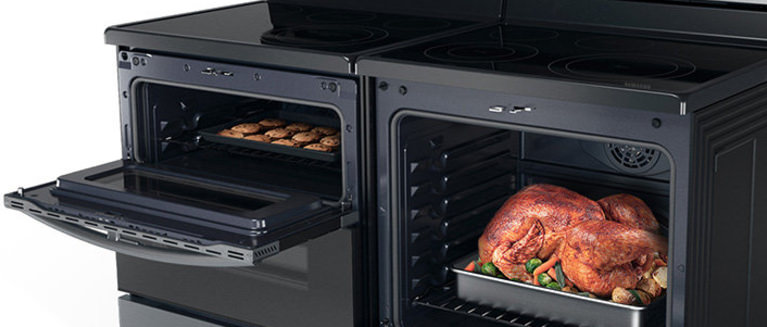 5
We love the Samsung NE59M6850SS/AA electric range with convection. Its Flex Duo divider means it's three ovens in one package: It can function as a large, single oven, or you can simply slide in the divider to convert it into two smaller ovens for baking two things at once. This model also offers WiFi for remote preheat, two powerful burners, great low-heat simmering, and some of the best roasting we've ever tested.
Where To Buy
$1,221.00
Home Depot
Buy
$1,099.99
Best Buy
Buy