Wall ovens are popular with serious home chefs and remodelers alike because they put your food at eye level, making it easier to check on what you're cooking.
With so many wall ovens on the market, we at Reviewed.com spent many hours baking and roasting in the top-selling models. We tried to choose a wide variety of models in different price ranges: Some of them have special features that can help make you a better baker, while others get out of the way and let you cook without any help. All of them are designed to fit in an existing cutout for hassle-free installation.
Whatever you're looking for, these are the best wall ovens you can buy right now.
Updated January 05, 2018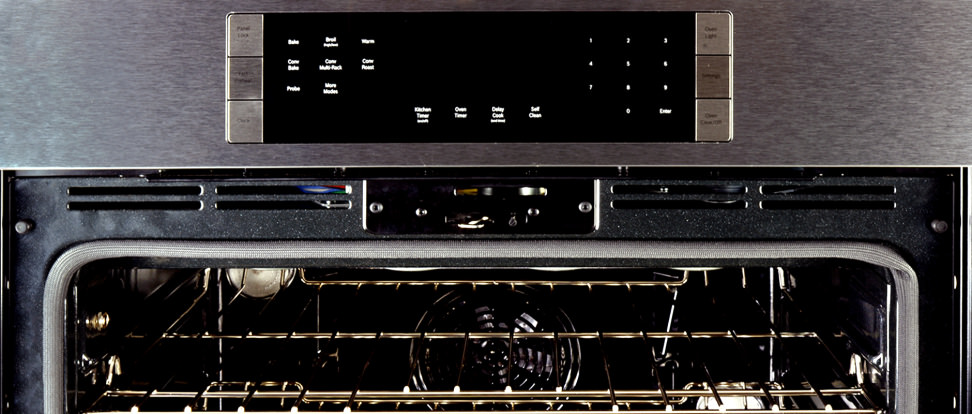 GE Cafe CT9050SHSS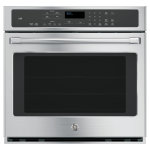 Where To Buy
$2,699.00
Home Depot
Buy
$2,429.99
Best Buy
Buy
GE Cafe CT9050SHSS
Best Overall
GE shows us the right way to introduce smart home technology into the kitchen with this model.
Behind its traditional exterior, this 30-inch electric wall oven comes with plenty of useful tech: It works with Amazon Alexa for voice-controlled cooking (if your hands are tied up, you can just tell Alexa to set a timer or change the temperature), and notification lighting lets you check cook time at a glance from anywhere in the room.
Its baking evenness isn't wonderful, but its exceptional broiling and roasting capabilities elevate it above the wall ovens in its price range, placing it at the top of the under-$3,000 ovens we reviewed this year.
GE Profile PT7550EHES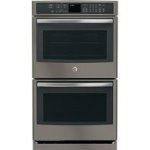 Where To Buy
$2,997.00
Home Depot
Buy
$2,699.99
Best Buy
Buy
GE Profile PT7550EHES
You'll be satisfied with the this 30-inch double electric wall oven if you're looking for a feature-rich product that performs adequately. But those who expect the best from their cooking products should look elsewhere.
Despite the oven's refined appearance, it offers little in the way of baking evenness, especially considering its hefty price tag. It's neither excellent nor terrible, but when it comes time to actually bake and roast, there are much better options.
Kenmore 49513
Kenmore 49513
Though it offers useful features and good looks, you might want to skip this Kenmore. It's an affordable option for those who want true convection, but its uneven baking function underperforms.
Its preheat was slow, and the cookies and cakes we made turned out unevenly baked. On the plus side, it did a great job roasting—but that's not enough to earn our full recommendation. But if you love its sleek appearance and don't mind having a few cookies with browned edges, you could do worse than this particular Kenmore.
GE JT5000SFSS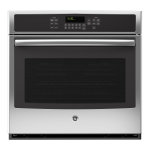 Where To Buy
$1,899.00
Home Depot
Buy
$1,709.99
Best Buy
Buy
GE JT5000SFSS
This is a perfectly good oven with a pleasing design and some useful features. However, it lacks that special something that pushes it into the "must buy" category.
Its massive 5-cubic-foot interior takes some time to heat up, but once at temperature, the true convection setting proved more than capable of delightfully even baking results.
GE JT3000SFSS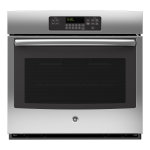 Where To Buy
$1,108.00
Home Depot
Buy
$999.99
Best Buy
Buy
GE JT3000SFSS
For under $1,000, we can now wholeheartedly recommend GE's affordable wall oven. It has a giant 5-cubic-foot interior, and the speedy broiler makes up for some unevenly baked food.
It doesn't have convection, so serious bakers will want to save up for a more expensive model. And if you're seeking something flashy or downright excellent, you might want to look elsewhere.