The best High-End 36-Inch Gas Cooktops of 2018
By Keith Barry
Whether you install it in an island or next to a wall oven, a standalone cooktop gives you more freedom in the kitchen. By far, the most popular choice for serious home cooks is a 36-inch gas cooktop, thanks to the extra space it offers.
Models from upscale brands like Thermador, Wolf, and Viking promise hotter temperatures, better control, and sturdier build quality than their more affordable counterparts. Our tests show that high-end cooktops actually do perform better—which can't be said for many other luxury appliances.
With some recommended models selling for under $1,500, they're also more affordable than you might think. We tested a bunch of 36-inch gas cooktops. Here are our picks for the best high-end models you can buy.
Updated January 05, 2018
Thermador SGSX365FS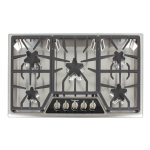 Thermador SGSX365FS
Our favorite high-end cooktop is also a top choice of designers, remodelers, and those who love to cook. That's because the Thermador SGSX365FS combines upscale style with excellent performance.
Each of its five burners has a specific purpose: The center burner boiled six cups of water in just over 4 minutes, and both front burners did a good job with high heat. When we engaged the ExtraLow setting, it cycled the flame on and off to keep a steady heat all the way down to 84ºF. If you're trying to melt butter or warm soup, ExtraLow is a great help.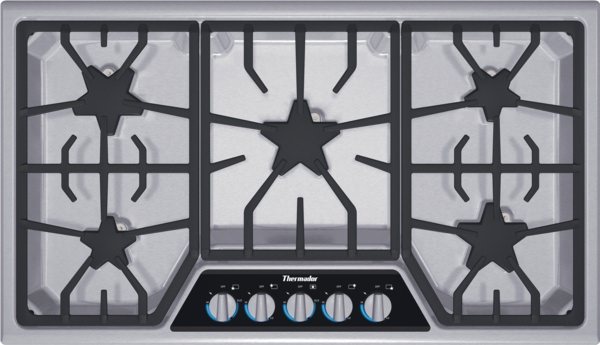 Continuous grates, a sensible layout, and easy-to-use controls are icing on the cake. That's why we think this Thermador will upgrade any kitchen.
Viking Professional VGSU5366BSS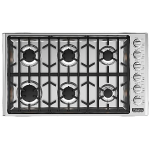 Viking Professional VGSU5366BSS
With a matte stainless surface and continuous grates, a burner that can boil six cups of water in just over 4 minutes, and a three-year warranty, this Viking cooktop does a great job blending luxury looks and high-end performance.
We like the Viking's burner layout, too, because it puts a good variety of burners in the front row for frequent use. The cooktop was easy to clean, but the cast iron grates must be washed by hand.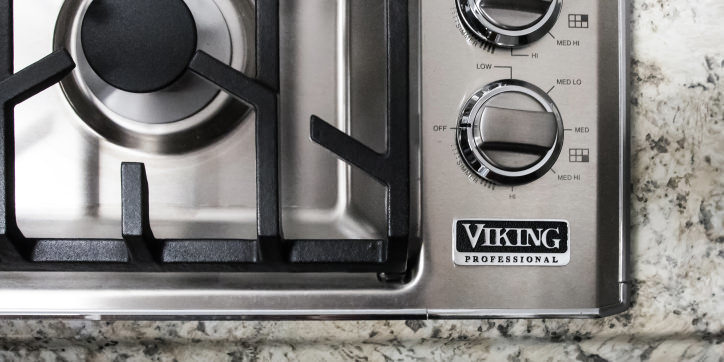 Compared to our top pick, we found the Simmer setting hard to fine-tune. By comparison, Thermador's Extra-Low feature is reliable, but cycles burners on and off with a "click" to achieve such mild temperatures. If you prefer silence, get the Viking instead.
For more, read our full review of the Viking Professional VGSU5366BSS
Wolf SRT366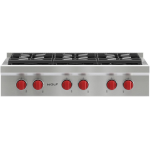 Wolf SRT366
Unlike the other models we tested, the six-burner Wolf SRT366X is a rangetop, not a cooktop. That means that it requires a deeper cutout, but offers a restaurant-inspired, integrated look.
We were impressed by its ability to reach low simmering temperatures and boil water quickly on nearly all of its six, dual-stacked burners. However, while those red knobs look impressive, we found them a little trickier to control than others we tested.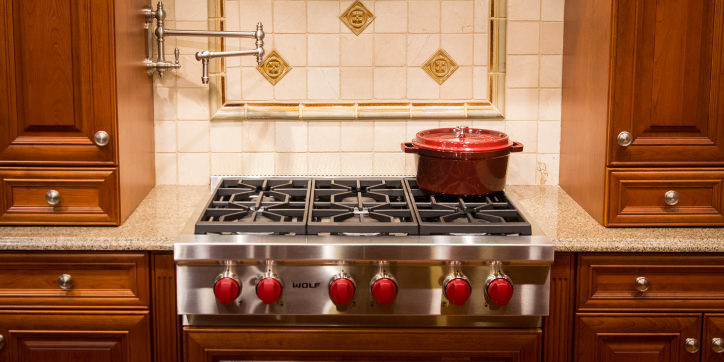 One note: Wolf doesn't allow its products to be purchased online. You'll have to contact an authorized dealer if you're interested in purchasing this model.
Bosch NGM8655UC
Bosch NGM8655UC
On sale for under $1,000, this Bosch is one of the most affordable cooktops we tested. Still, its straightforward, European-inspired design and sturdy feel puts it a cut above other appliances.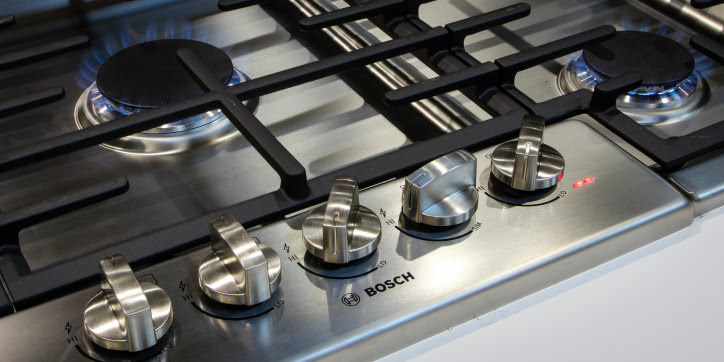 When it comes to cooking, however, the affordable Bosch lags behind pricier models. While all its burners are good at low-temperature cooking, it doesn't have enough powerful burners to cook two items on high heat at once.
Miele KM3475GSS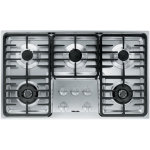 Miele KM3475GSS
Unlike most other high-end cooktops, this five-burner Miele is better for high temperature cooking than simmering and melting. In our tests it got pans almost as hot as some induction cooktops, and it even comes with a wok ring.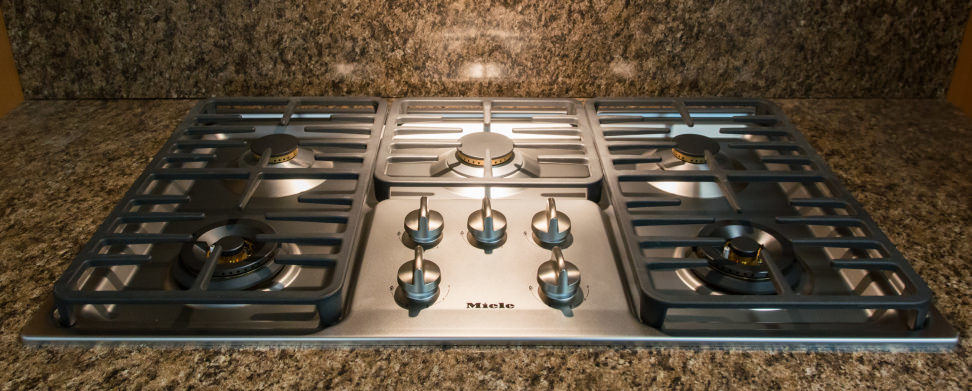 Unfortunately, the same burners that are best at high heat are also best at low heat. In practice, that means the 36-inch cooktop didn't feel as spacious as it could when we cooked multiple items at once.