ovens
Frigidaire Professional FPEF3077QF Electric Range Review
A great looking range for the rest of us.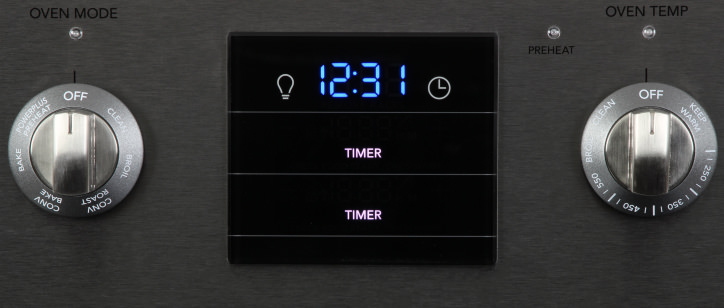 Credit: Reviewed.com
Earlier this year, Frigidaire announced its revamped Professional line of appliances.
Inspired by the cooking products found in restaurant kitchens, the Frigidaire FPEF3077QF Professional electric range (MSRP $1,599) has the looks of a high-end oven at a substantially lower price. We think it looks crisp, clean, and sufficiently unique. That's a testament to Frigidaire's designers, who resisted the urge to artlessly mimic a ten-year-old Viking or Wolf.
Fortunately, the FPEF3077QF isn't content to get by on looks alone, and the FPEF3077QF is pretty capable in the cooking department too. The 6.1-cu.-ft. oven offers rapid preheat speeds and excellent overall cooking evenness, while features like a two-hour self-clean and a well-designed timer-clock combo make it extremely easy to use.
The rangetop's slow boiling speeds and narrow temperature range aren't worth writing home about, and we had some minor issues with user friendliness, but what the FPEF3077QF lacks in ability it makes up for in versatility.
Design & Usability
Luxury looks for less
We'll get the obvious out of the way: The FPEF3077QF is one good looking range. Instead of merely copying a professional-style product, Frigidaire's designers put their own spin on things. The result is both genuine and classic, with a look and feel that's substantial. The FPEF3077QF also has a two-hour self-clean mode, a temperature probe, and a storage drawer for extra pots and pans.
That said, there are a few odd design choices. First of all, professional ranges always have their controls up front, so it looks odd to see them mounted on a backguard. And the lack of digital oven controls actually feels out of place on such a layout. Fortunately, after a little one-on-one time with the controls, the layout should start to make sense.
There is a sleek digital display dead center between the dials. It's a clever, attractive timer display that allows you to set separate timers for the rangetop and oven simultaneously. While it's useful during cooking, there's one big downside: Volume. When the timer hits zero, it emits a series of short beeps so quiet that you're unlikely to hear them even if the vent hood is on.
Like most Frigidaire appliances, the FPEF3077QF is coated in the company's smudge-proof stainless steel. The surface works as advertised, and is resistant to fingerprints and smears. Just beware it is a touch darker than regular stainless steel, so make sure the color matches your other appliances before you commit.
Advertisement - Continue Reading Below
Rangetop
The rangetop isn't perfect
Purists may balk at the idea of non-gas burners on a "professional" rangetop, but electric-ceramic cooking surfaces do have their benefits. First and foremost, they're the only choice for folks who can't put gas in their home and aren't ready for induction. Although they may lack the responsiveness of gas or induction, radiant burners do offer a wide range of temperatures and relatively quick boil times.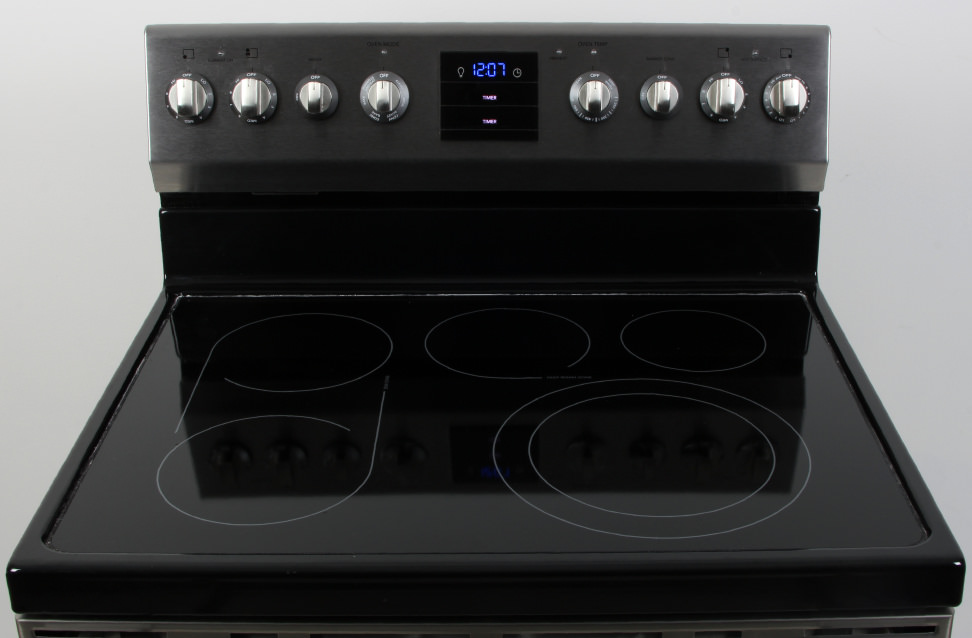 The FPEF3077QF comes equipped with a total of five burners. At the right front, there's a 1,800/3,000-watt dual ring burner. There's an 1,800 watt burner at the left front, right rear, and left rear. In the center, there's a 100-watt warming zone. The two left burners have a bridge connection that, when engaged, turns them into a single oblong burner for large dishes.
Sadly, despite the versatile variety of burners on display, we got lackluster results from this rangetop. It offers only adequate boiling speeds, and a surprisingly narrow range of temperatures.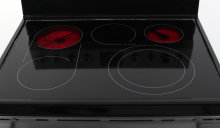 The powerful right front burner did particularly well in our boiling tests. It took six minutes to boil six cups of water, which is about what we expect from a competent radiant burner. However, the remaining 1,800 watt burners all fell between nine and eleven minutes to boil the same amount of water.
The FPEF3077QF's burners all achieved fairly high temperatures overall. The left rear burner reached 720°F, which is unnecessarily high, while the left front burner reached 465°F. Considering these two burners combine to form a single burner, that wide disparity is troubling and may result in unevenly seared food.
Finally, we usually expect fairly low minimum temperatures from electric burners, so we were concerned to see the FPEF3077QF's minimums average a fairly unimpressive 143°F. You'll still be able to get a simmer at those temperatures, but you might need to keep an eye out for sticking depending on your cookware.
Oven, Broiler, & Convection
Now this is more like it!
Despite the less-than-stellar showing from the FPEF3077QF's rangetop, we were eager to see what the accompanying oven had to offer. Fortunately, we were far from disappointed. The FPEF3077QF's 6.1-cu.-ft. oven cavity offered fast preheats and excellent overall cooking evenness.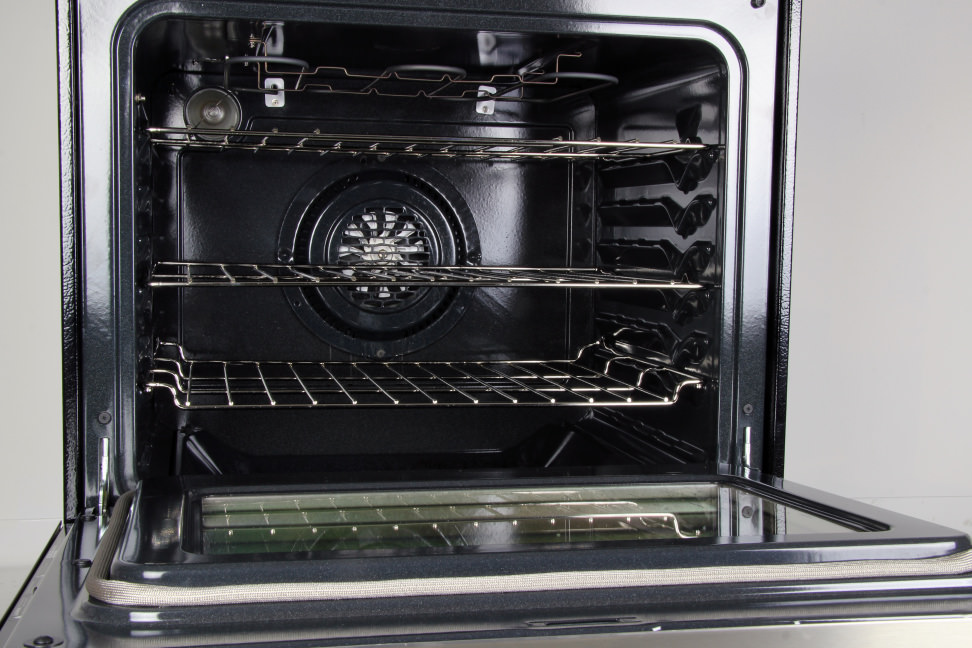 The six-pass broiler was fast. It took only five minutes to reach 607°F, and the oven preheat times were equally impressive. The standard bake setting took 10 minutes to reach 350°F, while the convection mode shaved two minutes off of that time. We only test default preheat times, but the oven does have a Powerplus preheat mode in the case of hunger-related emergencies.
Alongside the standard bake and broil settings, the FPEF3077QF has a convection fan mode. Convection settings include Convection Bake, Convection Roast, Convection Broil, as well as Convection Conversion, which takes a lot of the guesswork out of convection cooking.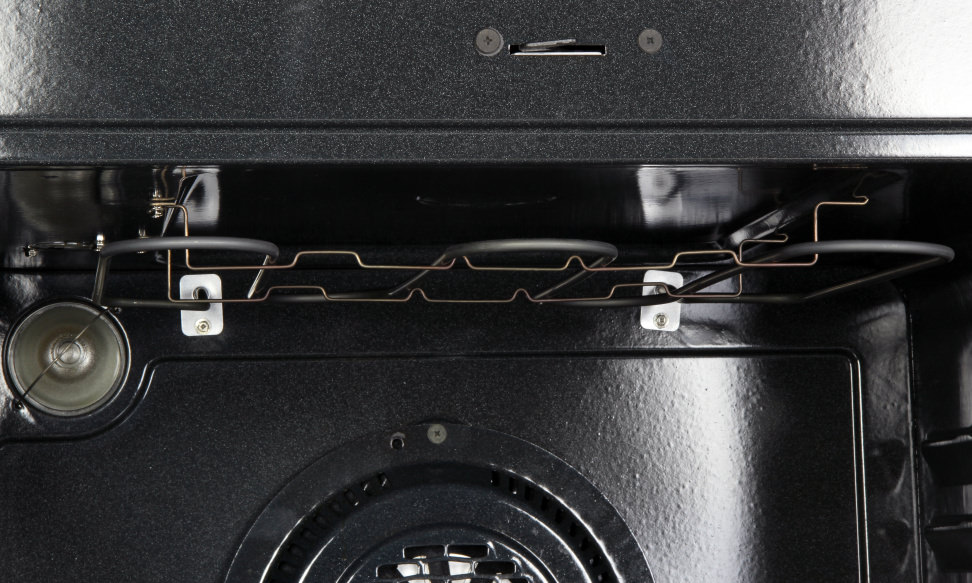 Overall, the Frigidaire FPEF3077QF did well in our oven evenness cooking tests, and most of the test food we baked emerged fairly uniform. Most noteworthy was how well our cookies matched one another from side to side, and the similarity between the tops and bottoms of all our test food. That all indicates good airflow. Our only complaint was a slight hot spot at the right of the oven that didn't go away even when we turned on convection.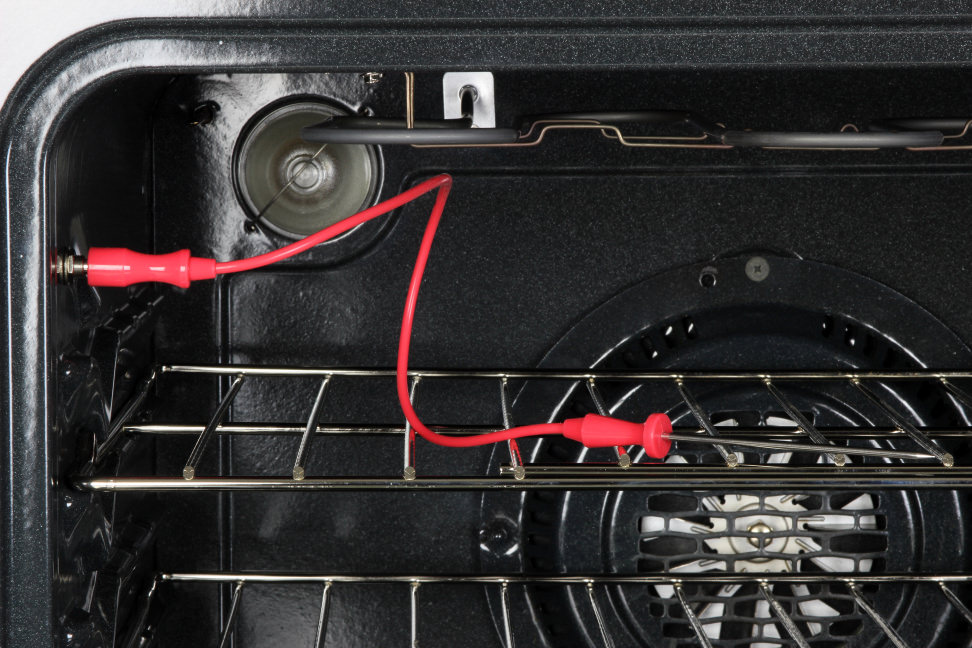 Warranty
The Frigidaire FPEF3077QF is covered by a one year limited warranty. This means any repairs or replacements required—and not the fault of the owner—will be paid for by Frigidaire. Rust damage is not included in the warranty.
Good Looks and it Even Cooks
More than just a pretty face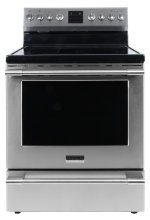 It's easy to be distracted by the Frigidaire FPEF3077QF's good looks. In fact, we can only assume that's the intention of the Professional line. But we applaud any effort to offer high-end style at affordable prices, as long as the end result still lives up to customer expectations.
Fortunately, Fridigaire has delivered a pretty capable product,too—at least as far as the oven is concerned. The disappointing rangetop is the only rough edge on this refined appliance, and considering that it can be found on sale for only $1,343, we think a long boil just gives you more time to admire how good this range looks.
Our editors review and recommend products to help you buy the stuff you need. If you make a purchase by clicking one of our links, we may earn a small share of the revenue. Our picks and opinions are independent from any business incentives.
Our editors review and recommend products to help you buy the stuff you need. If you make a purchase by clicking one of our links, we may earn a small share of the revenue. Our picks and opinions are independent from any business incentives.
Advertisement - Continue Reading Below
Our editors review and recommend products to help you buy the stuff you need. If you make a purchase by clicking one of our links, we may earn a small share of the revenue. Our picks and opinions are independent from any business incentives.
Get Our Newsletter
Real advice from real experts. Sign up for our newsletter
Thanks for signing up!