ovens
Kenmore Elite 95062 Freestanding Electric Range Review
A great range, but don't pay full price for it.
$2,199.99 MSRP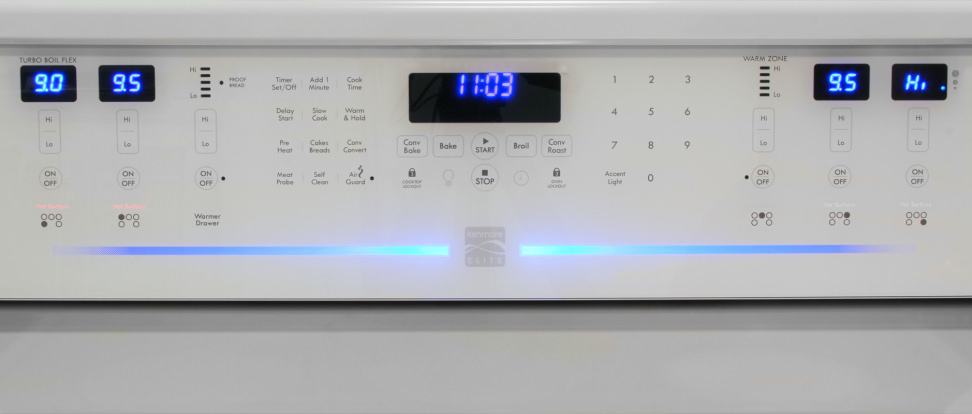 The Kenmore Elite 95062 (MSRP $2,199.99) electric range is a well-performing—albeit expensive—freestanding oven from the Sears-exclusive brand. While we were impressed with the rangetop's overall performance, a polarizing exterior design and a few minor shortcomings down in the oven left us wondering why this Kenmore has such a high price tag.
With similarly-priced ranges from LG, KitchenAid, and Frigidaire offering equivalent performance for a lot less, we think you should shop around. If you've fallen in love with the 95062's features—like a humidity-controlled warming drawer that keeps food from drying out—at least wait for a major price drop before you buy.
Design & Usability
Expect more color from a Stormtrooper
When not in use, the 95062 keeps things simple with its all white exterior. Turn it on, and things liven up considerably. The control panel has a cool blue gradient strip while the burners take on a pleasing orange glow. All this combines to turn the range into something resembling a DJ deck, minus the phat beats of course.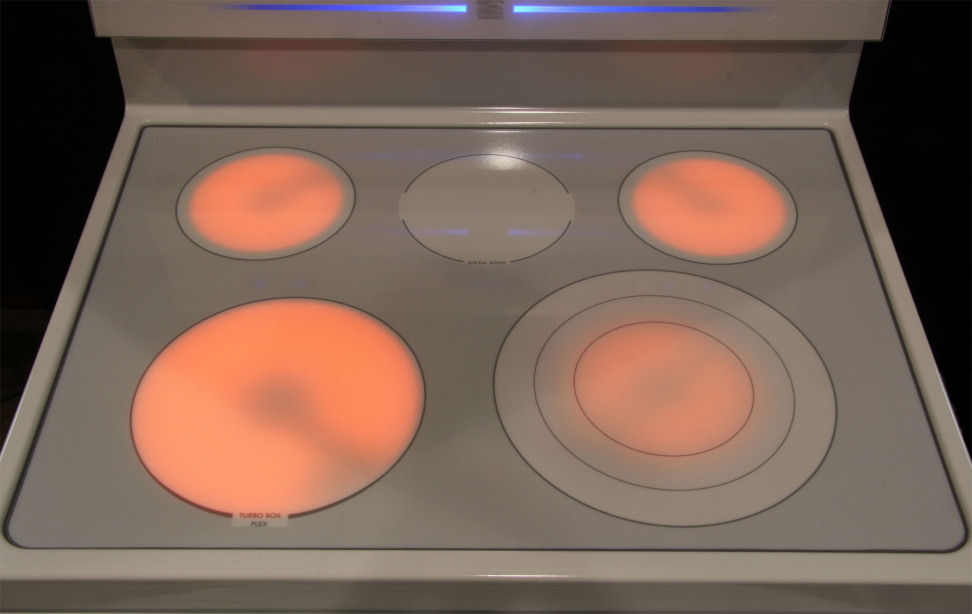 Regarding that control panel, Kenmore elected to go with digital burner controls over the more traditional physical dials. For the most part, the controls are fine and allow for a fair amount of fine tuning. With that said, they don't seem to offer any significant advantage over physical knobs. They are also located on the backsplash, and require the user to reach over potentially hot burners to adjust the temperature. Most ranges that cost this much at least put the controls on the front.
Even the stainless version—the 95063, with an MSRP of $2,299—lacks the panache of its high-end competitors. Sure, there's some shiny trim on the front of the range, but the majority of it is black metal and glass.
One cool trick: The oven features a warming drawer with a humidity control. While it doesn't add water—like some high-end ovens from Miele—it does give cooks the option to warm food without drying it out.
Rangetop
Is it hot in here, or is it just this Kenmore?
The 95062 proved its mettle in our burner tests, with some stellar boiling speeds and a wide range of temperatures. The ceramic surface houses four standard elements, as well as one triple-ring burner that can change things up to accommodate 6, 9, and 12-inch cookware.
With all three elements heated up, the triple-ring burner managed to boil six cups of water in four minutes, while the front right burner achieved a similarly impressive five minute boil time for the same amount of water. That's a great result, especially if you're boiling two things at once.
The 95062 also offers users a wide range of versatility as far as heat levels are concerned. We recorded a minimum temperature of 78°F from the simmer burner, while the triple element burner achieved a maximum of 795°F. Watch those fingers!
Comparable Products
Before you buy the Kenmore 95062, take a look at these other ranges.
Oven, Broiler, & Convection
Speed ain't everything
While we were impressed with its rangetop, the 95062's oven was a bit of a disappointment by comparison. Yes, the broiler was insanely fast, with a staggering four minute preheat time. And it's true that the oven took only nine minutes to heat up to 350ºF.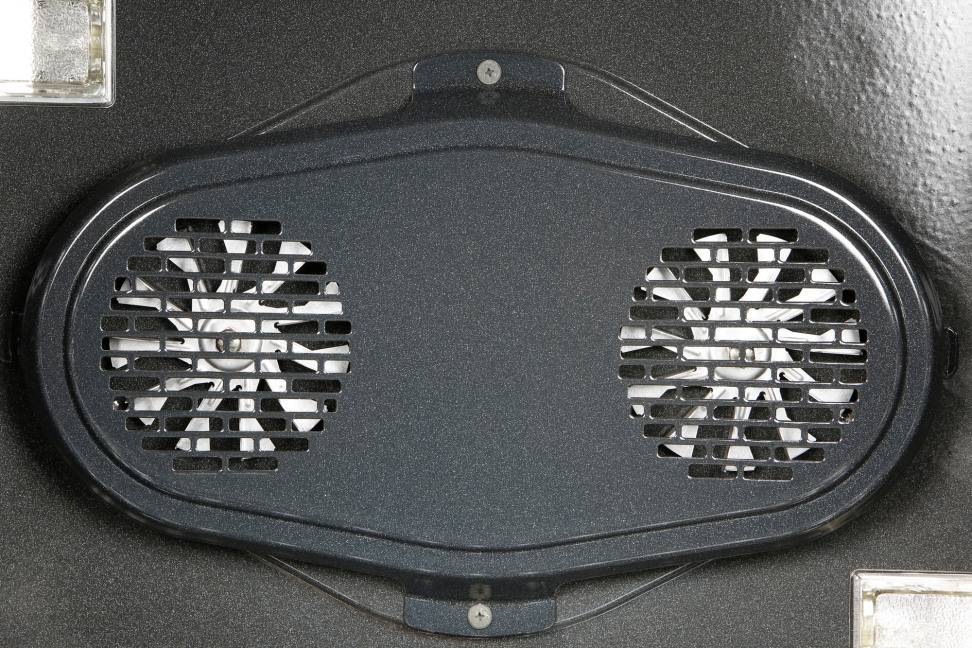 Unfortunately, the oven's speed was hampered by some mediocre cooking performance. The oven was precise, but offered substandard accuracy—indicated by both our temperature measurements and our cook tests. For instance, we baked a sheet of cookies and found that some were underdone and others were overdone depending on where they were placed in the oven. That's indicative of hot and cold spots in the oven cavity.
Fortunately, many of those problems went away when we turned on the 95062's convection mode, which improved air circulation with a true convection fan.
A Tough Call
You couldn't ask for more… or could you?
We're a little torn by the Kenmore 95062. As long as you stick with convection, you get great performance and plenty of features—including a cool humidity control on its warming drawer. And, to be honest, we kind of like its modern aesthetic.
On the other hand, $2,199 is way too much to pay for this range. Even though sale prices drop as low as $1,484.99, you can already find better performing ranges for less money.
If you are a Sears devotee and appreciate this Kenmore's design, this range will do the trick. Just be sure to wait for a major sale, and know that your friends and neighbors probably paid less for their ranges.
Our editors review and recommend products to help you buy the stuff you need. If you make a purchase by clicking one of our links, we may earn a small share of the revenue. Our picks and opinions are independent from any business incentives.