ovens
KitchenAid KERS202BSS Electric Range Review
Everything in moderation.
$1,149.00 MSRP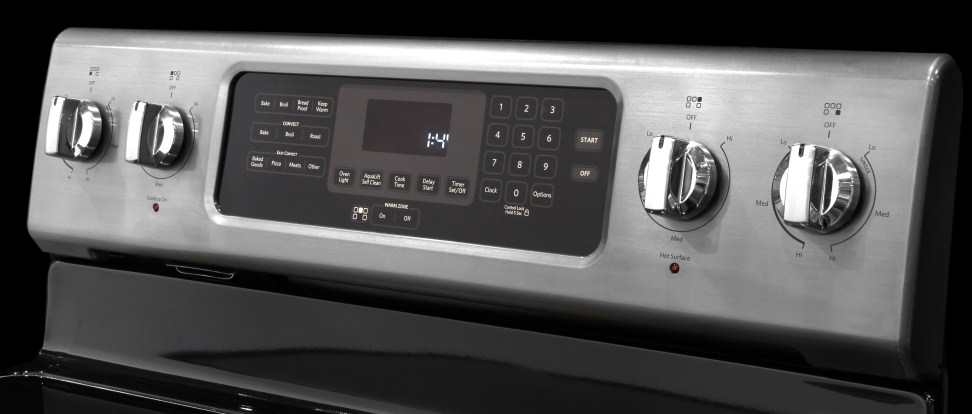 When it comes to performance, looks, and price, the KitchenAid KERS202BSS Electric Range (MSRP $1,149), part of KitchenAid's Architect Series II, falls somewhere in the middle. Its cooking scores were good. Its sub-$1,000 retail price is on par for a stainless, electric, convection range. Its sleek looks are perfectly nice, but plain.
It has all the standard settings, with enough extras (dual-ring burners, a rangetop melt setting) to keep it from being too basic, but no so many that it's extravagant. If Goldilocks was range shopping and not in a particularly extravagant mood, we'd imagine she'd declare this one "just right."
Design & Usability
Just the basics
To be frank, we're glad this range is destined to do exciting things like cooking steak and baking pies, because the appliance alone won't stand out in your kitchen. The stainless steel body and black rangetop follow a popular—but unremarkable—color pattern. It will fit in with your other stainless steel appliances without drawing the eye. It's not ugly, but nobody will confuse it for a professional product.
Rangetop controls are pretty standard—knobs on the backsplash require you to reach across a hot cooking surface in order to adjust temperature. Digital controls are located on the backsplash as well, and are devoid of any special settings beyond broil, convection, and the low-heat, water-based "AquaLift" self-clean cycle.
The rangetop boasts five radiant elements, including two dual-ring burners, a melt element, and a rear central warm zone. The 6.2 cubic-foot oven will fit a turkey or a few racks of cookies, and a storage drawer at the base of the range has space for pots and pans.
Rangetop
Melt, simmer, sear, and everything in between.
We'd be hard-pressed to find anything negative to say about the KERS202BSS's rangetop. The front dual-ring burners each boiled six cups of water in less than seven minutes, which really cuts down on the wait time for eager pasta enthusiasts. Other burners took longer than ten minutes, but most people don't need to boil more than two pots at once.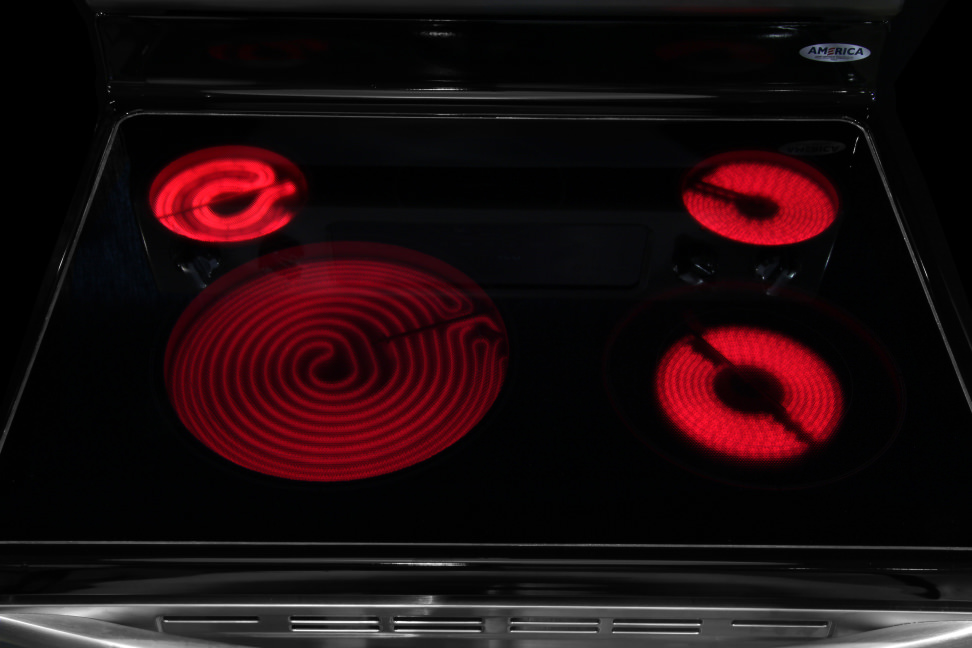 Most of the burners received fantastic scores in our temperature tests, with all but one reaching maximum temperatures between 613°F and 757°F. The inner ring of the left front burner was the only outlier, unable to raise the heat above 480°F. The rangetop also proved superior at low temp cooking, with burners reaching their lows between 92°F and 153°F. The 92°F lowest temp came from the left rear burner's melt setting, which should be useful when melting butter or chocolate.
With relatively few quirks and an outstanding performance, it would be difficult for an electric rangetop to beat the KERS202BSS's scores.
Comparable Products
Before you buy the KitchenAid Architect Series II KERS202BSS, take a look at these other ranges.
Oven, Broiler, & Convection
A good oven—just stick to convection
A solid 11-minute preheat started off our oven testing on a reasonable—but not phenomenal—note. The broiler, on the other hand, flunked our testing, proving unable to reach a hot enough temperature during our 16-minute test. Luckily the KERS202BSS also has a convection broil setting, which fared much better in our tests. With that in mind, we'd recommend that users ignore the regular broil setting in favor of the convection broil.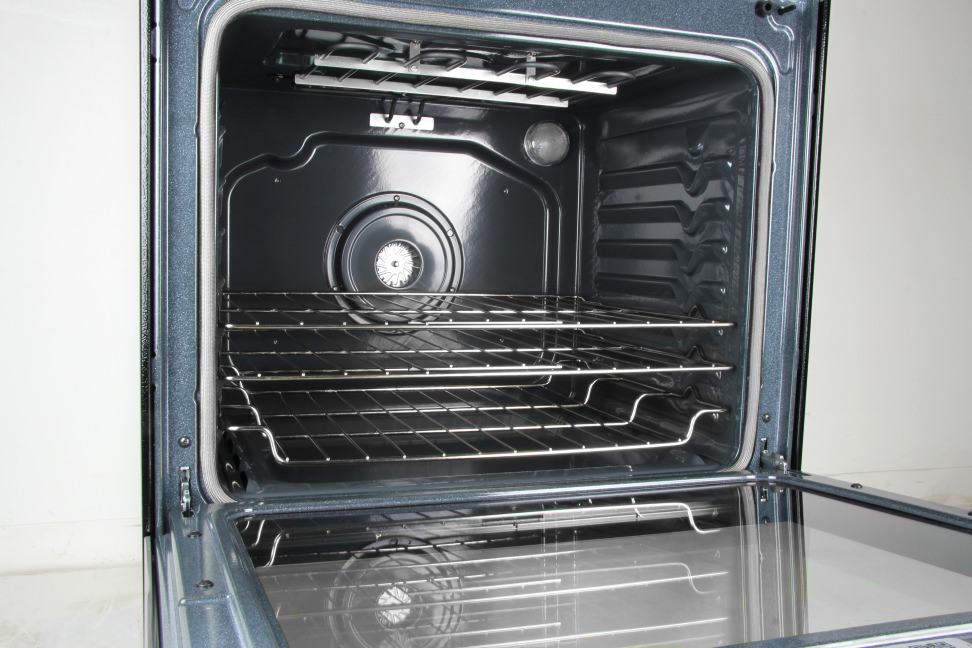 Our real-world baking tests were a mixed bag. Cakes and cookies emerged from the oven with dark bottoms and light tops, indicating a lack of evenness in heat throughout the cavity. However, we weren't too concerned about this variation in doneness, as it seemed to happen almost completely uniformly to each individual cookie and cake. Sometimes that's just how the cookie crumbles. We'd recommend using parchment paper or a light-colored pan to try to reduce the darkness of the bottoms during baking.
When it came to temperature testing, we found that the convection setting did exactly what it was supposed to, improving the oven's ability to cling steadily to target temperatures. As far as we're concerned, there should be no reason to bother using another setting.
Conclusion
Capable, but not fancy.
This is a good range from a higher-end brand that sells for a reasonable price. It's not particularly fancy or flashy, but it should be up for almost any dish you want to throw at it. As with any range, it's important to take the time to get to know its quirks, but we're happy that the KERS202BSS gets out of the way and lets you do the cooking.
Our editors review and recommend products to help you buy the stuff you need. If you make a purchase by clicking one of our links, we may earn a small share of the revenue. Our picks and opinions are independent from any business incentives.