ovens
Whirlpool WFG540H0AS Freestanding Gas Range Review
It's large, but it ain't in charge.
$1,049.00 MSRP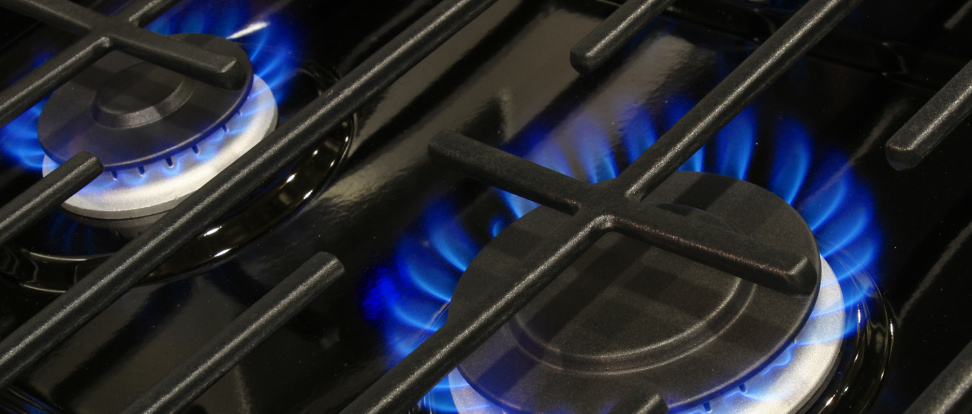 You're no doubt familiar with the phrase "bigger is better." With it's massive 5.8-cubic-foot oven, the Whirlpool WFG540H0AS (MSRP $999.99) freestanding gas range is pretty darn big. Unfortunately, despite its large capacity and pretty impressive burner performance, this range is best described by another well-worn axiom: "Size isn't everything."
Design & Usability
Hey, good looking...
The WFG540H0AS is a lesson in curated simplicity. The range features clean lines and a pleasing transitional aesthetic that's sure to fit any kitchen, regardless of the decor.
As is common on a gas range, the Whirlpool's burners are controlled by sturdy physical dials found above the oven door. Meanwhile, the spartan oven control panel seems a little lost and alone on the spacious backsplash.
The WFG540H0AS also comes equipped with a fair number of features. The oven, for instance, makes use of Whirlpool's AquaLift Self-Clean technology, which uses steam instead of extremely high heat to rid the oven cavity of built up dirt and grease. While it takes less time and gets less hot than traditional pyrolytic methods, it does require the user to wipe clean the surfaces after the cycle completes.
Rangetop
One of the best gas rangetops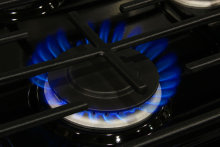 The WFG540H0AS features a standard range top layout, with a sealed burner on each corner of the cooking surface. The most powerful is the 17,000 BTU burner at the left front. There's also a handy 8,000 BTU simmer burner in the center of the unit.
Gas may be the fuel of choice for high-end kitchens, but isn't without its shortcomings. Specifically, gas burners tend to boil water slower than electric and induction ranges and have a fairly narrow range of temperatures.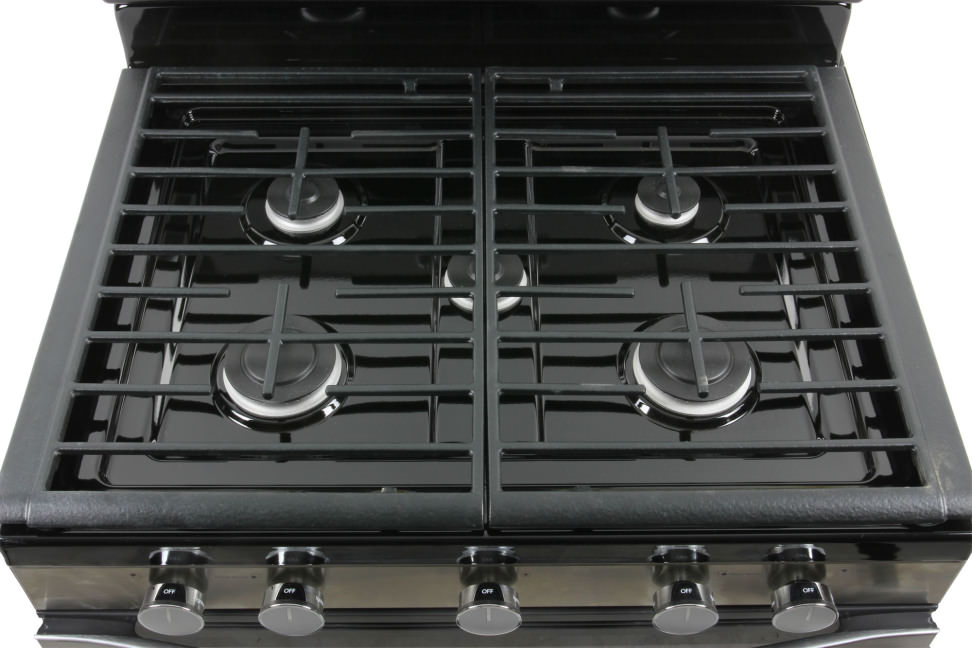 For this reason, we were pleasantly surprised with the WFG540H0AS's rangetop performance. While the high temperatures weren't so hot, the low temperatures were excellent. The two large burners—at the right and left front—blasted through our speed tests, boiling water in five minutes flat.
Comparable Products
Before you buy the Whirlpool WFG540H0AS, take a look at these other ranges.
Oven, Broiler, & Convection
Size isn't everything.
If the WFG540H0AS's oven has one thing going for it, it's a fast preheat. The oven took less than ten minutes to reach 350°F. Unfortunately, the broiler failed to keep up, with a remarkably sluggish preheat time of 16 minutes. Others can do it in ten.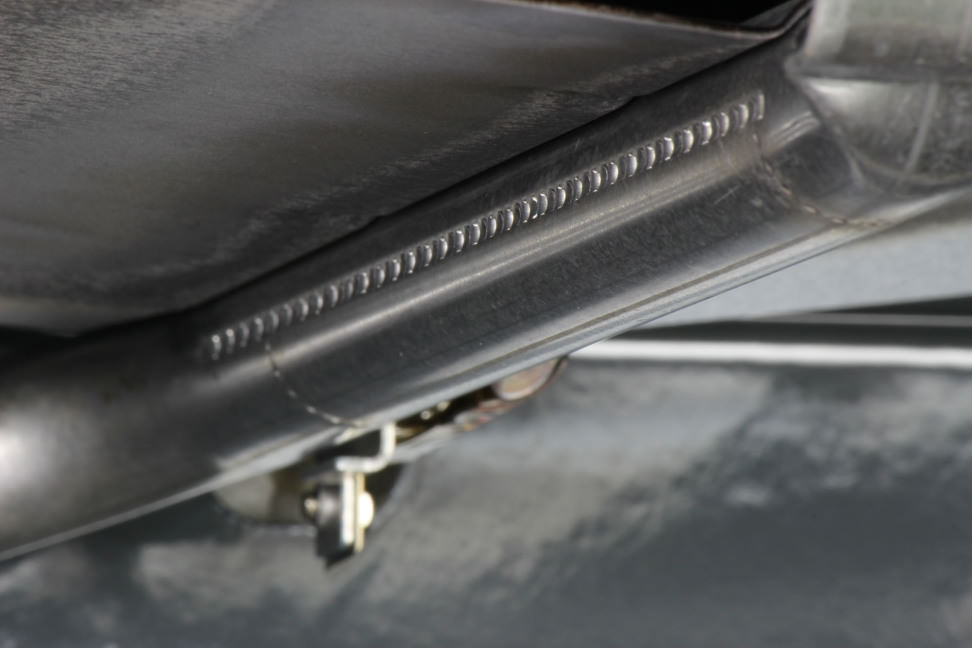 The WFG540H0AS's oven exhibited excellent accuracy, hitting the exact temperatures we told it to. Unfortunately, those temperatures varied over time and across the oven's interior. As a result, it did terribly in our cooking tests. For instance, when we baked a batch of cookies, each one was a beautiful and unique snowflake. Some were overdone, some were underdone, and some were a combination.
Without consistency, you'll have no idea how your recipes are going to turn out. Similarly, the test cakes we baked emerged with scorched bottoms. Our advice? Stick to lightly colored pans if you plan to do any baking with this Whirlpool.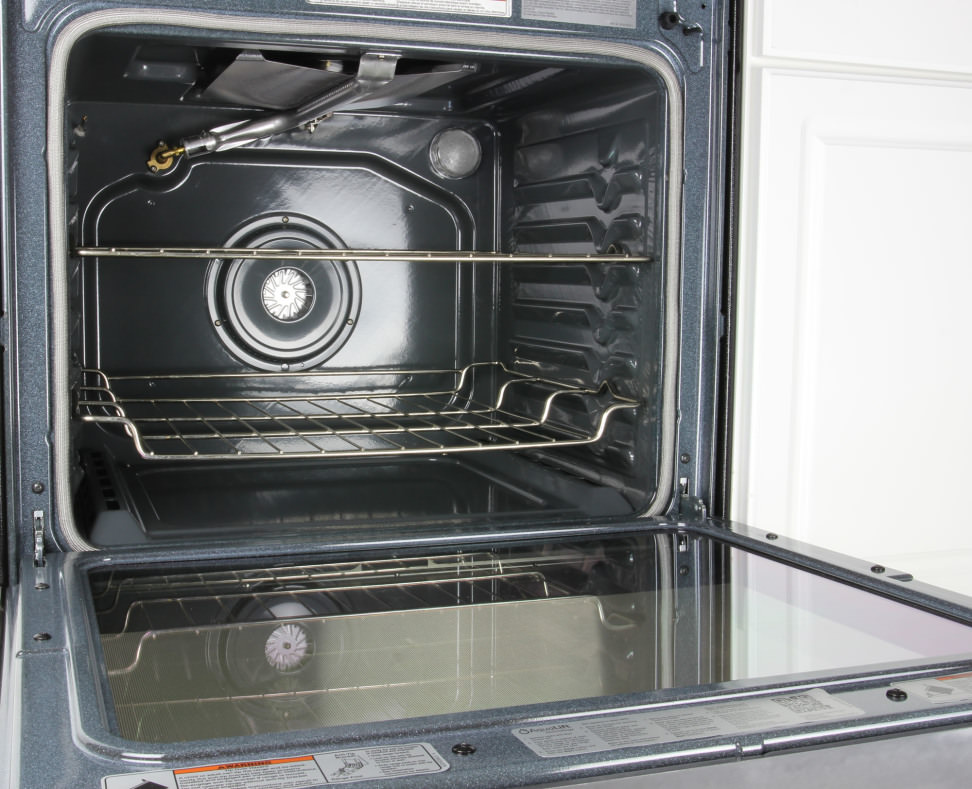 On a related note, the WFG540H0AS features what Whirlpool calls TimeSavor convection. It relies on a fan at the back of the oven cavity to more evenly distribute air, but lacks a "true" convection system with a dedicated heating element for the fan. We didn't notice any major performance differences between convection or conventional cooking modes. This range's big brother, the WFG720H0AS, has TimeSavor Plus true convection and slightly outperformed the WFG540H0AS.
Before You Buy
Let's talk turkey.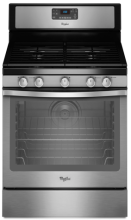 If you're considering this Whirlpool range, chances are you're the patriarch or matriarch of a large family looking for the best way to feed your brood. In this regard, this Whirlpool's sizable 5.8-cubic-foot capacity oven delivers. Additionally, if you are often saddled with turkey duties during Thanksgiving, the WFG540H0AS will certainly fit your biggest bird.
We're also fans of its rangetop, which includes some of the best burners we've come across on a gas range, and an $810 sale price isn't bad for a five-burner, stainless, gas range with fan convection.
However, we can't overlook some serious issues in the oven. Across multiple tests, we got uneven results from baking standardized recipes. If you're serious about pastries, bread, or dessert treats, you'll want to look elsewhere.
Our editors review and recommend products to help you buy the stuff you need. If you make a purchase by clicking one of our links, we may earn a small share of the revenue. Our picks and opinions are independent from any business incentives.