Your range is at the heart of your kitchen, so it makes sense to look for the best of the best. After all, whether you find cooking to be a joy or an unfortunate necessity, a great range will save you a lot of grief.
We've tested dozens of ranges, covering gas, electric, induction, and dual-fuel options. We've looked for the speediest preheating times, the highest and lowest burner temperatures, and the most even baking. Now, after countless hours in the lab, we're can say with absolute certainty that we've found some of the best ranges out there. Lucky for you, we've compiled them below for your ultimate convenience.
We think these ranges are downright fantastic, and we've got the reviews and data to prove it. For more info on a specific model, click through to read the full review. And hey—happy cooking!
Updated January 05, 2018
This freestanding Frigidaire Professional has the look of a slide-in and the performance of a much pricier range. The 30-inch rangetop can get both screaming-hot yet can be mild enough to melt chocolate, while the 5.1-cu.-ft. oven bakes absolutely evenly. We also appreciated extras like a storage drawer, bridge burner, griddle, and temperature probe. Visually, the stainless-steel finish is beautiful and smudge-proof.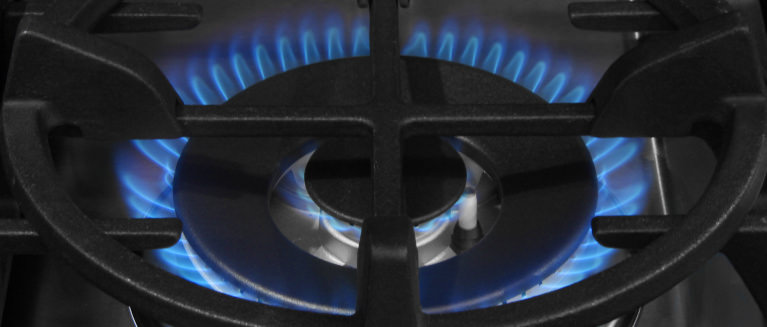 2
With the Samsung Chef Collection NX58H9950WS, you get beauty and brawn. The stylish yet functional stainless-steel design is the initial draw, but this range also heats quickly and cooks evenly, both on the rangetop and in the oven. And good news, Food Network fans: The added features are aimed at home chefs who might need, say, a wok grate more than a dedicated setting for reheating chicken nuggets.
Where To Buy
$2,799.00
Home Depot
Buy
$1,637.99
Best Buy
Buy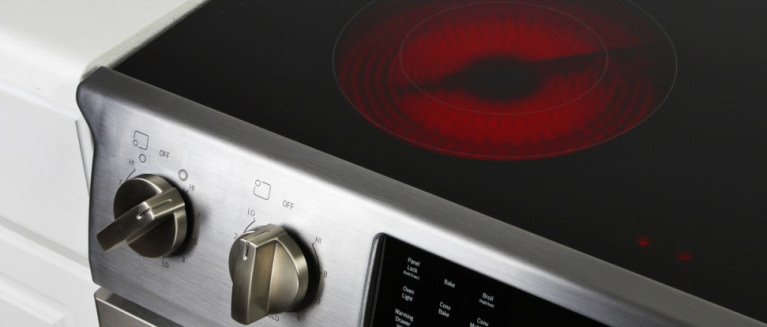 3
This 30-inch, all stainless range from Bosch feels sturdy and looks great, and we also enjoyed cooking on it. A $1,799 sale price may be high, but you're getting a lot of range. Since it looks like an upscale slide-in model but fits in the same cutout as a freestanding range, it's a great way to get more value out of a kitchen renovation.
Where To Buy
$1,889.99
Best Buy
Buy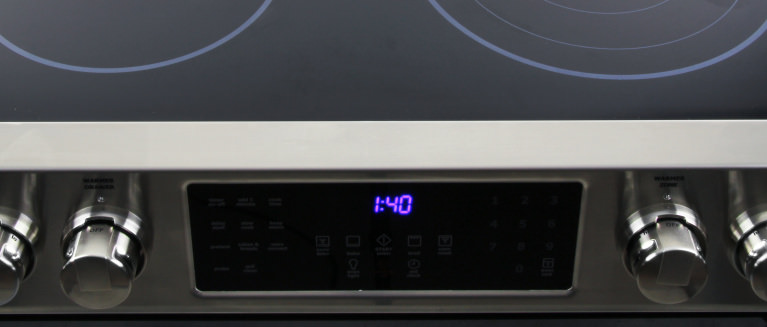 4
At a glance, the Electrolux EI30EF45QS (MSRP $2,499) electric freestanding range has a lot going for it: The design is clean and transitional, mimicking a slide-in look, and the electric rangetop has an array of great burners with a broad range of temperatures.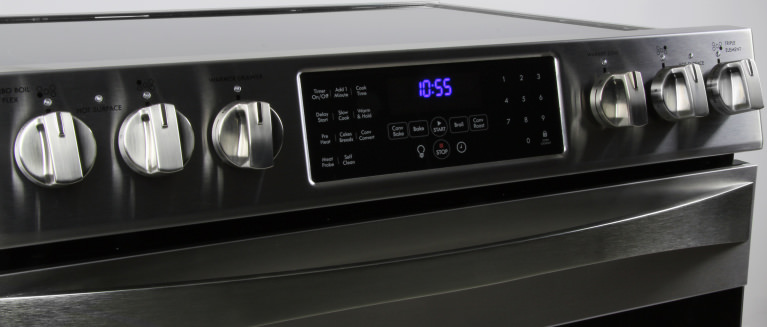 5
When we first saw the Kenmore Elite 41313 30-in. freestanding electric range last year, we were impressed. It's the latest in a growing number of slide-in style ranges that promise sleek looks and easy installation. In addition to its attractive appearance, it has a ton of different oven cook modes and convection, and bakes and boils like a champ. Our only concern is price. If you like it, wait for a sub $1,700 sale.
Where To Buy
$2,199.00
Sears
Buy