ovens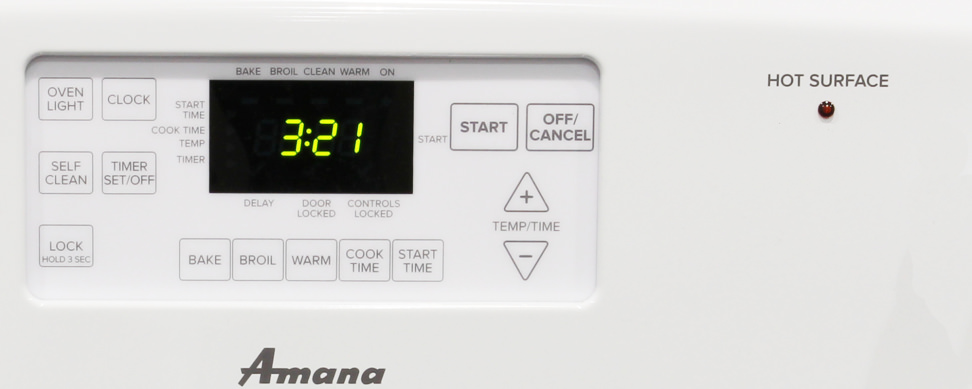 The Amana AER5630BAW (MSRP $549.00) is an affordably-priced electric freestanding range. What it may lack in features and looks, it makes up for with some truly surprising performance.
As consumers, we tend to equate low cost with low quality. The superb AER5630BAW burns such fallacies to a crisp in it's reasonably priced oven cavity.
Design & Usability
It doesn't get in the way, but it doesn't stand out
It's white, and that's about it. Joking aside, the AER5630BAW isn't going to win any design awards. So it isn't a range you buy for it's looks, but that doesn't mean it's completely bereft of features. The AER5630BAW has a variable temperature broiler that can be adjusted in increments of 5°F, as well as a self-cleaning mode that can be adjusted to handle light and heavy messes.
The range also has a fairly large oven capacity as well as a large oven window that makes checking on your food an easier task. Unfortunately, the baking element is exposed, so do your best to avoid any major spills.
Rangetop
Could be better, could also be worse
The AER5630BAW's ceramic cooktop features three standard burners and one dual-ring burner for large or small pots. As is the standard with electric models the AER5630BAW's burners offer a wide range of temperatures. We recorded a positively mild minimum of 94°F, as well as a blistering maximum of 729°F.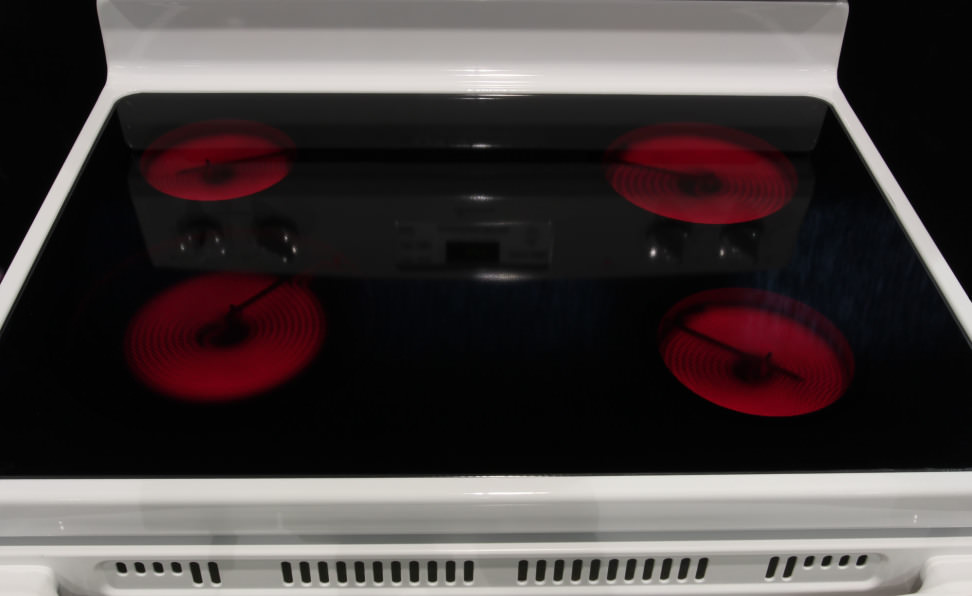 Sadly, with the exception of the dual burner, the AER5630BAW's boiling speeds where sluggish at best. The aforementioned dual burner managed to boil six cups of water in a fairly rapid six minutes. Meanwhile the remaining burners took between eight and eleven minutes to boil the same amount of water. If you're boiling two things at once—lobster and pasta, maybe?—you might have timing issues.
Comparable Products
Before you buy the Amana AER5630BAW, take a look at these other electric range tops.
Oven, Broiler, & Convection
Bake with confidence
Considering the price, one might assume that the AER5630BAW offers average performance at best. However, this range is a textbook example of the lack of correlation between cost and performance when it comes to ranges. Baking enthusiasts have a lot to be happy about as this oven excelled in our real food cooking tests with evenly-browned cakes and cookies—results that indicate good circulation and airflow.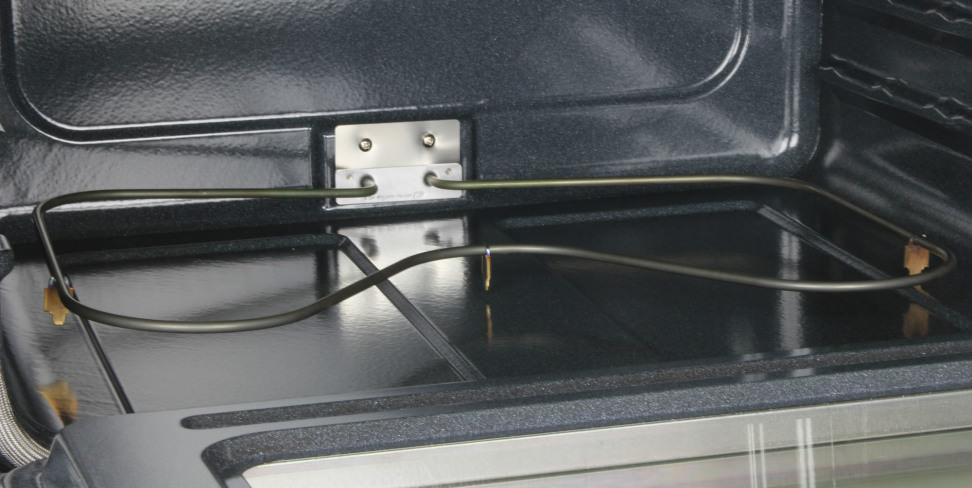 The oven matched the excellent performance with some pretty impressive speed as well. The cavity took only six minutes to reach 350°F. The broiler was less impressive, though, and took eight minutes to reach 600°F.
Conclusion
Budget price, high-end performance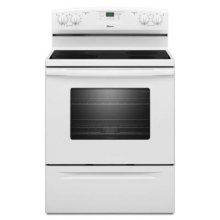 If you don't really care about looks or features and want a well priced workhorse of an oven, you could do far worse than the AER5630BAW. While the boiling speeds were nothing to shout about and the broiler was average at best, we were extremely impressed with its general cooking performance.
Make no mistake, the Amana AER5630BAW is not the kind of range your dinner guests are likely to gather around and coo over. But if you have the kind of friends who are more impressed with good food than a fancy oven, this Amana will do the trick.
Our editors review and recommend products to help you buy the stuff you need. If you make a purchase by clicking one of our links, we may earn a small share of the revenue. Our picks and opinions are independent from any business incentives.