ovens
Electrolux EW30IF60IS 30-Inch Induction Range Review
We are completely smitten with this European-style induction masterpiece.
$2,899.00 MSRP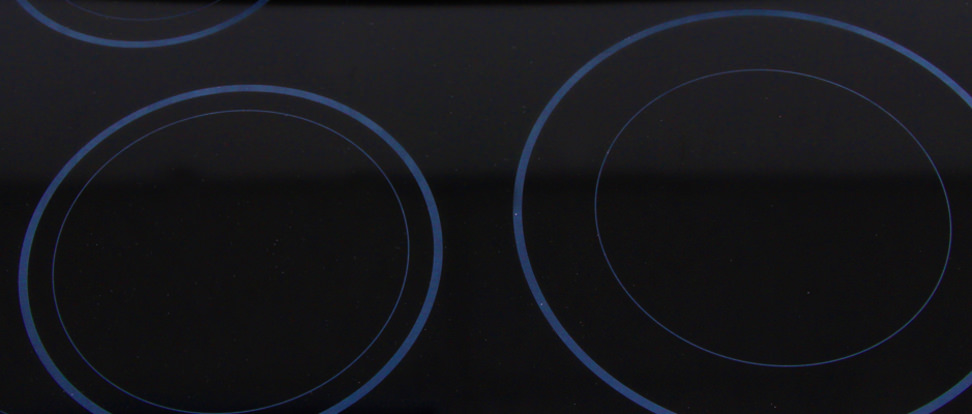 Introduction
"European" is a common buzzword in the appliance industry, symbolizing some lofty—but incredibly vague—standard of design and applied creativity. It probably shouldn't be given much more attention than any other noisy ad copy, but the allure of putting a slice of the Old World in the kitchen rarely fails to coax out the checkbook.
Despite its Scandinavian heritage, the Electrolux EW30IF60IS doesn't appear to be an impressive specimen of lofty design at first glance. But as we got to know this range, whose induction burners would truly be at home in a European kitchen, we fell in love with some of the finest performance we've seen. Unlike many other "European" appliances, this one's got the performance to back up its lofty $3,049 MSRP.
Design & Usability
Electrolux delivers an mid-level design for a high price.
Some users might find that the black finish offsets the stainless in an awkward way.
We've seen this design before in the overpriced EI30EF55GS, which failed to impress. In contrast to other design trends—like the industrial stainless of the gas giants (the Vikings, Thermadors, Wolfs and other "semi-pro" ranges) or modern minimalism (Dacor, Viking's D3 and many European brands)—this Electrolux is a bit awkward looking, mostly due to the useful—but cluttered—backsplash. Some users might find that the black finish offsets the stainless in a less-than-flattering way, though you can sort of imagine the futuristic design they were hoping for. It's not that bad, but people looking to consume conspicuously may not immediately assume this range is a luxury product.
Features-wise, this Electrolux has all you'd expect in a mid-level range: an array of convection modes, defrost, dehydrate, slow cook, and bread proofing options throughout the oven and warming drawer. Though this range doesn't have the almost-no-electricity-required attitude of the pro ranges, those pro ranges also don't have all these options.
It's definitely worth noting that there aren't the typical knobs that you're probably used to, but rather plus and minus buttons to control the rangetop. We stated before that we aren't fans of these on electric ranges, but they are slightly more forgivable with induction due to the lack of lag, so you'll need less effort to fine-tune the temperature.
Rangetop
We couldn't ask for anything more from this triumph of a rangetop.
Marvelously low simmering temperatures.
If you're hazy on what an induction rangetop is (induction explained) as a user, it can adjust temperatures as fast as gas while maintaining the temperature range of electric. In our rangetop tests, we found ridiculously fast boiling times averaging just over three minutes for six cups of water. The Electrolux also fulfilled induction's promises of a wide temperature range, providing marvelously low simmering temperatures for delicate stove work. The upper end of the temperature range highlighted another advantage of induction: it looks out for you. During our searing temperature test, the burners automatically switched from "boost" to "high," keeping the rangetop safe. Though there's no smartphone or apps involved, this is a smart range.
Comparable Products
Before you buy the Electrolux EW30IF60IS, take a look at these other ranges.
Oven, Broiler, & Convection
Finally oven performance that doesn't get shown up by the induction rangetop.
When we see a great rangetop like this, we are always a little worried the oven won't be up to snuff. Fortunately, this one aced our lab tests. The oven was spot-on when it came to maintaining 350°F using conventional heating, and the unbelievably consistent convection oven barely changed temperature during the entire test (though it was 15°F too hot). The 8-pass broiler, which wraps around on itself eight times like a snake, blew us away with an almost instant preheat. Truly impressive.
Conclusion
If you've got the money and value performance above all, consider this range.
Thanks to its use of induction, this Electrolux combined a superb rangetop, oven and broiler into an extremely compelling package. We only found one major flaw—the price. At an MSRP of $3,049, this is an elite-level range, but its looks are merely mid-range. With performance like this, though, it's a sacrifice we're willing to make.
Our editors review and recommend products to help you buy the stuff you need. If you make a purchase by clicking one of our links, we may earn a small share of the revenue. Our picks and opinions are independent from any business incentives.