I hate stainless steel pans. I hate how my food sticks to them, I hate how they spit and hiss when you stir your food, and I. Hate. Scrubbing. Them. Clean. It takes so long! Why would I waste those few precious post-dinner, pre-sleep minutes slaving over burnt bits of chicken?!
Oh, because nonstick pans can emit toxic, carcinogenic particles and gases with extended use? Got it. Sorry mom.
So, what's a lazy gal to do when she doesn't want to spend more time cleaning but also doesn't want to send herself into an early grave? Season her stainless!
If you've never heard about seasoning your stainless steel pans, don't worry, we hadn't either (and it's our job to know about this kind of stuff). But the process is painless, and pretty much the same as seasoning cast iron: Heat oil in the pan until it smokes and voila, stick-free pan.
Step 1
Wash and dry your pan. Make sure you really get in there and get all food residue off, or you'll see where you failed later (like me!).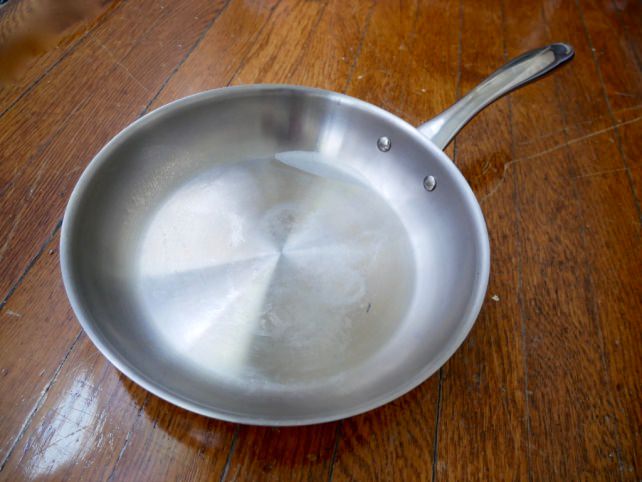 Step 2
Pour enough oil into the pan to cover the bottom, and swirl to cover the edges. Make sure to use an oil with a high smoke point like sunflower, soybean, or peanut.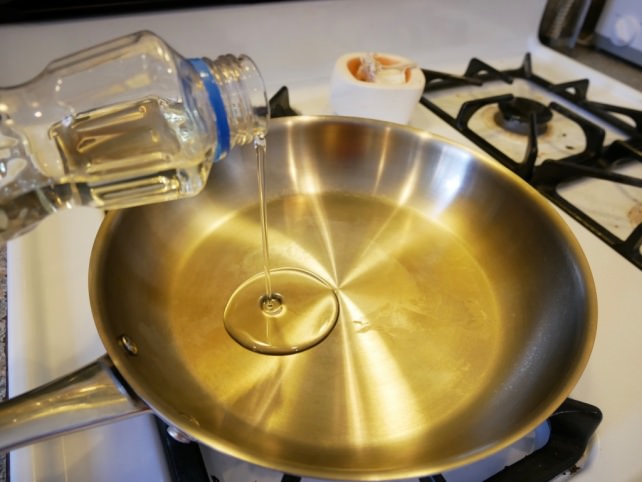 Step 3
Fire up your stove and heat that sucker until the oil smokes, then remove from heat.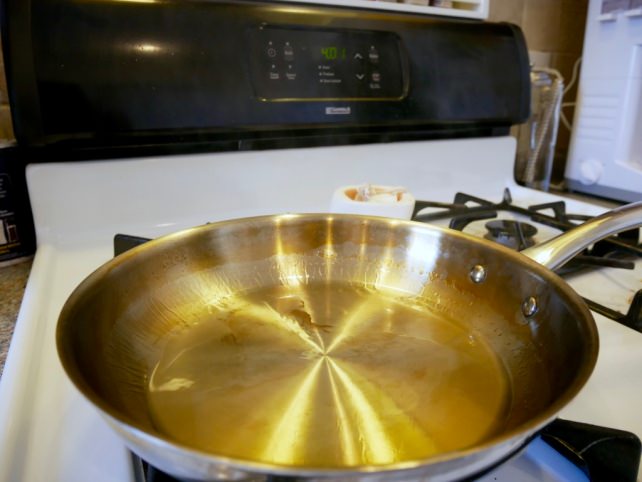 Step 4
Let the pan and oil cool, then dump the oil and wipe out the pan with paper towels. You'll notice a brown ring where the seasoning ends, and how much shinier the seasoned portion is.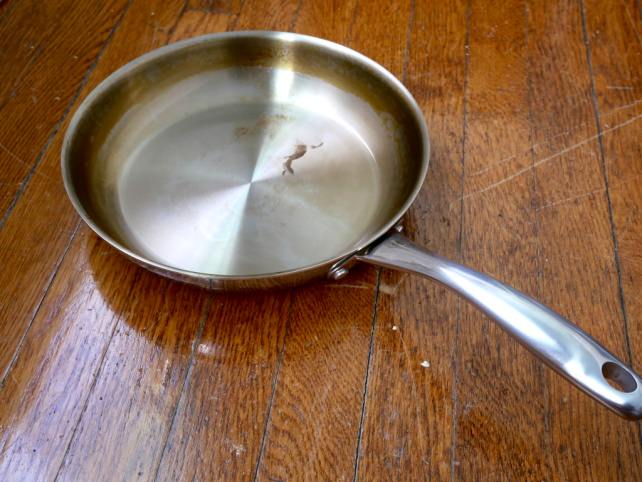 Step 5
Cook on your new, au natural nonstick without need for any oil, butter, or grease. Skeptical raise of an eyebrow optional.
The results
Um, it worked. It worked, like, infomercial-well. I didn't need a drop of oil, butter, or spray, and the egg slid right out of the pan without leaving a mark. I literally didn't even have to clean the pan when I was done.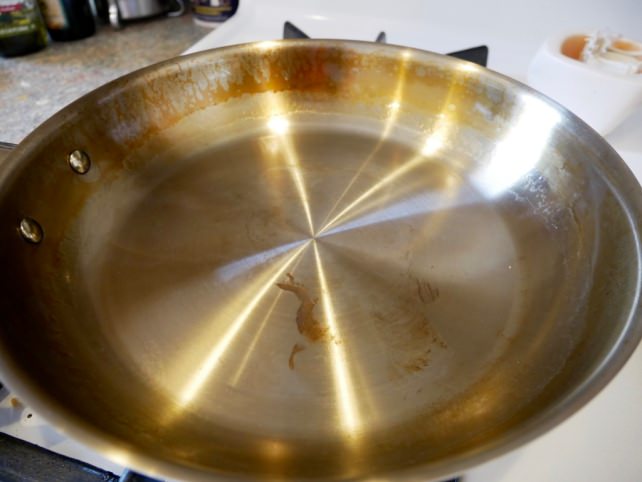 Of course there's a catch: Inevitably, the pan will eventually get gunked up enough that you'll have to wash it. When you do wash the pan with soap, you have to re-season it. But it's a simple, quick process, albeit one that makes your house smell like a frialator. But be advised that between seasons, cleaning is a job for only hot water and paper towels.
In conclusion, I no longer hate stainless with the fiery passion I did just days ago. Seasoning has introduced me to a simple world filled with nonstick cooking and an excuse not to scrub my pans. How can I be mad at that?
Our editors review and recommend products to help you buy the stuff you need. If you make a purchase by clicking one of our links, we may earn a small share of the revenue. Our picks and opinions are independent from any business incentives.