The popular crowdfunding site Kickstarter reached a milestone this Monday: It passed the $1 billion mark in total dollars pledged since it launched in early 2009. More than 5.7 million people from 224 different countries contributed to that figure, helping to launch more than 57,000 projects.
But it's not all snack safes and electromechanical snakes. Kickstarter has helped launch a number of highly successful, high-profile products and companies—including the Pebble Smartwatch, the Form1 3D printer, and the Oculus Rift. Oh, and who could forget the forthcoming Veronica Mars movie or Cards Against Humanity?
To celebrate its benchmark figure, Kickstarter released a number of interesting statistics, including the top funding locations in the world. Topping that list is the United States ($663,316,496), followed by the U.K. ($54,427,475), Canada ($44,913,678), and Australia ($31,776,566).
Kickstarter has helped launch a number of highly successful products and companies.
Also, Wednesday is apparently the most active day of the week for Kickstarter backers. Let's give it up for hump day!
By most measures, Kickstarter has been a massive success, even if that can't be said for the 74,000 failed Kickstarter campaigns. The number of nifty gadgets, films, video games, and hip-hop albums that have emerged from Kickstarter's primordial soup is truly remarkable. And even the lesser known projects—those improbably successful initiatives—are worth a glance.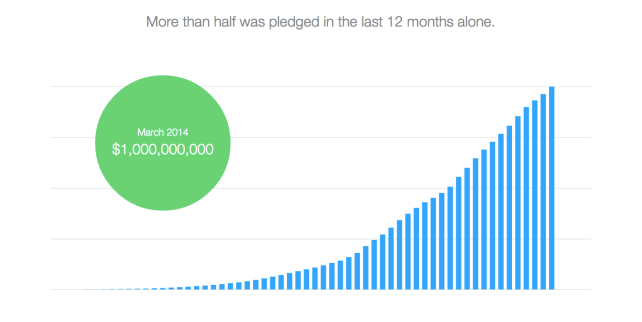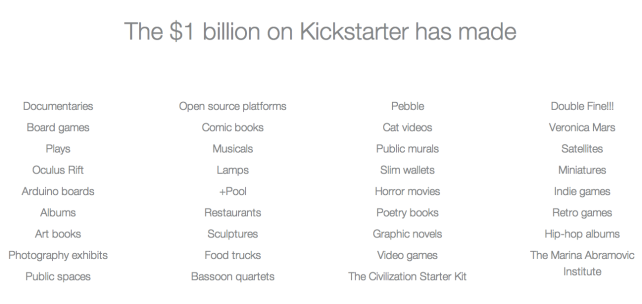 Photos: Kickstarter
We've scoured the web to find you the best deals on good products. While Reviewed.com may receive a small share of the revenue from your purchase, editorial opinions are independent from any business sales.
Be in the know! Get Reviewed.com news and reviews straight to your inbox.
Thanks for signing up!